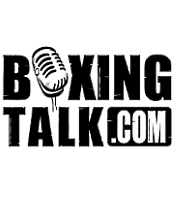 Boxingtalk.com hooked up with WBC Continental Americas Super Featherweight Champion, Bobby Pacquiao today and discussed his upcoming title fight against former WBC Featherweight World Champion, Kevin Kelly. Pacquiao will get back into the ring and defend his title on June 10th, at Madison Square Garden in New York City. Boxingtalk.com welcomes Bobby Pacquiao!
BT - Bobby, you have a big fight coming up against a former World Champion in Kevin Kelly, talk about this fight.
BP - Kevin is a formidable opponent, he is a good fighter. Kevin is a former World Champion, I am going to train well and I will do my best to beat this guy.
BT - Bobby do you have any concerns with Kevin Kelly? Does he bring anything into the ring that concerns you?
BP - I'm not concerned, and I am not aware of anything that Kevin Kelly can bring into the ring to concern me. I will be ready and I will train well for this fight.
BT - How important is it for you to win this fight against Kevin Kelly convincingly? Your last fight against Carlos Hernandez was very close, and some people think Hernandez should have won that fight.
BP - I am going to make sure that this time around I will win this fight convincingly, without any doubt.
BT - Bobby there is a huge Manny Pacquiao website called Pacland, where all of his loyal fans gather to talk about him, and you are included there as well. Have you heard or visited Pacland, and what do you have to say to your fans there?
BP - No I am not much into computers, so I don't go there on the internet. I want to tell my fans in Pacland to please support me on June 10th in my fight, and I hope they will come and cheer me on against Kevin Kelly.
BT - How has life changed for you since becoming a champion, and especially since your brother Manny has become such an icon?
BP - My life is very different now, it has turned around. I am very happy that I have given glory, and honor to my country.
BT - Bobby thank you very much for joining Boxingtalk.com
* Special thank you to Winchell Campos for translating this interview
Send questions and comments to: bradcooney@boxingtalk.com