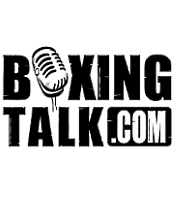 GL: Can you give us your thoughts on Floyd's performance?
"Well the great ones always rise to the occasion. I know Gatti is limited, let's be honest about it, but Floyd Mayweather is the best there is in boxing period. There is nobody that can contend with him for pound for pound best in the sport. Like I said before, it went from Ali to Sugar Ray Leonard to Pretty Boy Floyd. Some people today told me it goes back even further than that because this was a Sugar Ray Robinson type of performance."
GL: Floyd's been wanting to become a PPV fighter for a long time. Now he's here and he looked tremendous, as his promoter where do you want him to go from here?
Bob Arum: "Only on PPV obviously. I'm looking at November 12 and we're going to canvas who's available. Only the best. We're going to look at Ricky Hatton if he's available or go up to welterweight to fight either Mosley or Margarito or Zab Judah."
GL: You also promote Miguel Cotto, another one of the best junior welterweights in the world..
Bob Arum: "I think it's too soon."
GL: Too soon for Cotto? Or too soon to maximize the potential of that promotion?
Bob Arum: "Now you're talking. You're talking like a promoter. Obviously in a year from now, whether it's at 147 or 140, that will be the Leonard-Duran fight of our generation. But it's not ready yet, we've got to build Cotto up more."
GL: What's the deal for Erik Morales on September 10? I've been hearing the Pacquiao rematch could be the frontrunner.
Bob Arum: "No it's not going to be the Pacquiao. I'm hoping to have Pacquiao on the card, but it looks like the leading contender will be in a fight that Erik goes for a fourth title against the new lightweight champion Leavander Johnson."
GL: That's something I've heard, are the negotiations serious?
Bob Arum: "Well if it's going to finalized at all it'll be in the coming days. Todd and Lou are in serious discussions and we'll see where it goes."
GL: You have the right to first and last on Oscar's next fight. De La Hoya recently announced that he's going to be out for the rest of the year because his wife is having a baby. Is that a little disappointing?
Bob Arum: "Well I'm a little concerned because they told me to go out and make a Winky Wright fight which I tried to do. Now he says he's not fighting, but then Bernard Hopkins gives an interview saying Oscar was never serious about fighting Winky Wright, that was just a joke. I don't think that's fair to HBO or to me."
GL: Earlier you mentioned the possibility of Hatton-Mayweather. Is that something you feel could done if HBO and Showtime were involved?
Bob Arum: "Ricky Hatton is a free agent."
GL: So he thoroughly explained earlier today. But I also understand Showtime has the right to first and last on his next fight.
Bob Arum: "They have the right to first and last with Frank Warren who is no longer his promoter."
GL: Are you going to sign him?
Bob Arum: "No comment!"
GL: What do you think this PPV will do and do you think Mayweather has what it takes to sell PPV as the A player?
Bob Arum: "As far as what it's going to do you should ask HBO"s Mark Taffet who's standing right there."
GL: You know those HBO suits don't like coming on camera.
Bob Arum: "Can Floyd Mayweather carry a PPV show? The answer is yes. I really believe that. Especially if we match him, which might be the case, with a Hispanic like Margarito. He's a big tough guy, he's better than Gatti and I think that would be a terrific PPV show."
GL: Let's get the HBO suit in here,  Bob just told me he's looking forward to get Floyd back on PPV November 12. As the PPV whiz of HBO how do you feel Floyd will do as a PPV attraction?
MARK TAFFET: "First of course we're going to spend a few days to a week going over the numbers with Bob. Having said that, some great fighters, Oscar De La Hoya, Lennox Lewis, Roy Jones, they all did 300,000 buys on their first time out on PPV and they all used it as launching pads to successful careers. Floyd's performance tonight was one of the greats, there are some marquee, marquee match-up's. Fans like big fights and Mayweather's got a lot of big fights in front of him."
CLICK HERE FOR THE FULL FREE TRANSCRIPTION
Send questions and comments to: gleon@boxingtalk.net