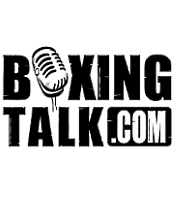 GL: I just got the news that the Mayweather fight is off. What can you tell us about that?
Arturo Gatti: "It's sad to say, but you know, everytime someone's asked me about the fight, I've told them they're killing it, and now to me it's been killed already. It should've been signed, I was ready to fight anytime, but the PPV should've been promoted. There's not enough time and people don't know that Arturo Gatti and Floyd Mayweather are going to fight. Outside of the world of boxing, not too many people knew anything about it because there's no promotion time and I was counting on the PPV, but we've been waiting for Mayweather with all his problems. I don't even know what his problems are with his promoter.
"Now I'm going to move on to something else and fight my next fight, but if Mayweather gets himself together we could do it after my next fight.  A fight with me and Mayweather is a big fight and it's a great fight and it's a fight that needs to be promoted."
"I've been counting on fighting Mayweather and making big money on the PPV. We're two great fighters fighting each other and I don't think the people that are not big boxing fans even know this fight was supposed to happen, so that's not good. The honest truth is Mayweather killed the promotion. Maybe he didn't want to fight me, but I'm the boss and I'm the one who calls the shots here and I told Pat (Lynch) that I don't want to wait anymore, Mayweather already killed this promotion and now I'm going to fight on June 11, that's it. We can reschedule something but it needs to be done the right way but I don't think Mayweather is going to ever clear up his personal problems because he's nothing but trouble."
GL: Will your June 11 date still be a PPV?
AG: "No it will be on regular HBO."
GL: After expecting to make a splash on PPV is it a little disappointing to now be fightin on regular HBO?
AG: "I have no problem with that. HBO has been very good to me. I just want to stay active and keep winning. I think any fight with Mayweather will just get bigger, but I'm not disappointed or worried about Mayweather. He's the one who should be upset because he lost something good for himself."
GL: Who do you expect to fight on June 11?
AG: "We're not sure yet and I have no idea who it will be. We're going to talk about it and by next week we'll know. Right now I should have my opponent and I should be in training camp, so that's why we're moving on."
MEMBERS CLICK HERE FOR MORE OF THIS MUST READ EXCLUSIVE
Send questions and comments to: gleon@Boxingtalk.net