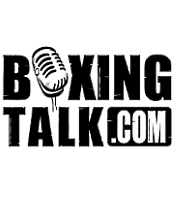 Gonzales Plans To Steal The Shobox!
Up and coming Jr. Welterweight prospect Al "Speedy" Gonzales 16-1-1(7), along with his manager Pat Doljanin recently took the time out to speak with Boxingtalk.com about their upcoming bout set to take place February 4th,  against once beaten, all action San Antonio, TX prospect Oscar "El Matador" Diaz 17-1. In whats expected to be an all out 10 round brawl which will take place at Foxwoods in Mashantucket, CT and televised live on ShowTime, when the two up and comers both make their ShoBox debut. In this Boxingtalk.com exclusive interview, Gonzales talks to us about his preparation for this fight, in which he worked with two time world champion "Pretty Boy" Floyd Mayweather and much much more, read on to see what else he had to say.
RC: What's going on Speedy?

AG: Everything is cool out here I am just chilling. 
RC: How is training coming along?
AG: It is going good man, I like working with Floyd (Mayweather Jr.) It was different at first in a way with the ten second breaks, it was kind of hard at first but now I am getting into it.
RC: What do you mean by ten second breaks? Is that in…..

AG: (Cutting in laughing) that is all we get, ten seconds of rest.
RC: Ten Seconds? How many minutes are the rounds?

AG: Yeah, ten seconds and I think they (The rounds) are like four minutes.
RC: You do four minutes with only ten seconds in Between? What has that been like?
AG: Like I said it was hard at first but after that it was cool. I did ten rounds with him yesterday so it was nothing.
RC: So that's ten four minute rounds with ten seconds of rest in between with Floyd Mayweather Jr., what has it been like working with Floyd altogether?
AG: Man, a lot. He is a slick dude, that is one tough boy right there.
RC: Why don't you give us your thoughts on your opponent Oscar Diaz?

AG: Well I can't really tell you too much about him, I haven't seen the tapes yet. I am going to watch the tapes soon and see how he is, I have never seen him fight before, so I can't really say too much right now on him.
RC: Diaz, doesn't quite have as slick a style as Floyd does, they have two different styles altogether, can that throw you off a little bit because you have been working with Floyd the entire time in camp?
AG: Nah it is even better because Floyd is a lot faster, he has quick hands, Floyd is too slick and I don't think fighting Oscar Diaz is going to be difficult.
RC: How do you feel about fighting outside of Chicago for the first time?

AG: I have always wanted to fight out of town, I have wanted to go travel and get to other sites. I am not really scared to fight in other places.
RC: Your bout against Diaz spells "Exciting fight!" between the two of you, what can we expect from you in this fight?

AG: I am just going to go in there and try to do my thing. I am not going to say what I am going to do, because it all depends. But you know I am going to go out there and do the best I can and do what I got to do, I am going to let my hands do the talking. I am not going to tell everybody what I am going to do, I am not going to say what I am going to do and this and that, I just hope everything goes well and I come out with a victory.
RC: In your last camp you worked with former world champion "Sugar" Shane Mosley, and you recently worked with Floyd Mayweather Jr., what does working with two world class athletes do for your confidence?

AG: It comes from there mouth saying "One day you are going to become a champion; you are a tough mother fucker." Diego Corrales also wants me to work with him too, Joe Goossen has already called my trainer up saying that they want to work with me. So it is good because my name is getting out there. It makes me feel good when I hear it coming out of there mouth's, saying I am a tough son of a bitch, a good fighter and that I am going to end up becoming a champion one day. It just let me know I can hang.
RC: How do you prevent from letting comments like that coming from world class fighters, go to your head?
AG: I just do what I got to do, I just train and don't change anything, and I will do what I always have been doing.
RC: This will be your third fight under the guidance of Hall of Famer Jessie Reid, what has the transition been like for you?

AG: It's been good, ooohh man; the training has just been great. It couldn't get any better. He is a good trainer, I like Jessie. When I was working with Shane Mosley I fought southpaw and it makes me feel like I can switch to southpaw and Jessie has helped me with that. I am a little slicker with my southpaw stance, I move my hands a lot more also, he has helped me change my style a lot.
RC: How do you feel working with Floyd Mayweather will benefit you going into this fight?
AG: I see that I am going to be in top shape with the way we have been training, with the ten seconds rest (In Between Rounds) is gong to do me good for this fight; I am going to be in shape for this fight.
I can tell I am one of his main sparring partners because he has already told me that he wants me back for when he is getting ready to fight Gatti too.
RC: Is there anything you would like to add in closing?

AG: I just hope everybody watches the fight. I am trying to come up and let them know I am a good fighter and hopefully everybody enjoys the fight.
RC: On the same card Kendall Holt and David Diaz will be fighting in the main event, as the fight right before and them fighting in the same division, do you feel you have to go out there shine brighter to make a big statement?
AG: I am probably going to have to say yeah. Because they are in the same weight class, and I feel like I am going to have to go out there and show the fans. I really would have liked to be the main event but it doesn't matter to me. But they are going to see I am going to be in the fight that is called the main event though.
RC: So in other words you plan on going out there to steal the show?

AG: YEAh!
RC: You mentioned you don't know much about him, but are you going out there looking to knock this guy out, make a statement like that or you are going to try and box him for ten rounds?

AG: Well it depends, whatever happens, happens, whatever comes out. If I knock him out then I knock him out, if not then ok cool. If I can outbox I will outbox him, whichever one comes better.
HE NOW HANDS THE PHONE OVER TO HIS MANAGER PAT DOLJANIN.
RC: Pat, we now know that Speedy has been getting some good work in with Floyd, have you noticed any difference in Al since then, as far as his motivation, from working with two top names like Floyd and Mosley?
PD: I think anytime any young fighter is in back to back camps like that, it just does….this game is all about confidence, this game is 75% or more mental. This has given Al confidence, he has Shane(Mosley) Roger (Mayweather) and Floyd (Mayweather) saying "You stick with this, you are a young kid, you don't have a lot of fights, you keep working, keep listening to your trainer Jessie Reid and you are going to be a guy to be reckon with."
Floyd loves him; everyone else in the gym backs down from Floyd, after three or four rounds they want out. Meanwhile Al is like "I'm right here, let's go" (Go More rounds). It has done a lot for his confidence, and of course trying to hit a guy like that is like trying to catch a fly with chopsticks. He is one slick fighter, but you know if you train with bums you aren't going to get any better than that, if you train with guys like Floyd you are going to rise to the level of who you are working with. You can only get better working out with people like Shane Mosley and Floyd, and we are really grateful for Jessie setting all of this stuff up, because he is the one that got Al in both of these camps, and Al is making a name for himself with these guys. Like he already told you, Joe Goossen called and wants speedy to work with Diego. Word is getting around that he is a tough guy in the gym and the key thing is we have to make sure he is looking in the fights, the way he is looking in the gym. That is the key, because you can look as good as you want in the gym, it doesn't mean shit, and hopefully he will do what he has to do against Oscar (Diaz) and we will move onto the next level.
These two guys, Oscar and Al has got the type of style that is going to make for fireworks and exciting fights, and even though they are not the main event, at the end of the night,  people are going to say that should be the main event. I told somebody else, this fight is going to pick up where Ebo Elder and Courtney Burton left off. It is going to be that traumatic of a fight. It's going to be that exciting of a fight because neither one of these cats are going to back up, and you are not going to see a lot of clinching and a lot of dancing, you are going to see a lot of punching. It is going to be an exciting fight, and I think both guys are going to put on a hell of a show. We have nothing but respect for Oscar and the Duva's and it is going to be a real good fight.