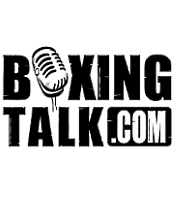 JA: What can you tell us about your fight against Lloyd Wilson? "
I fought an older Lloyd Wilson that was ready to come and fight. I caught Lloyd with a good shot, he went down but got right back up and I finished him off."
JA: Even though the fight was less than a round, did he apply any pressure to you?
AW: Yeah he did come out strong in the fight and threw a lot of punches. I caught him with a perfect shot that hurt him and I followed up and finished him off.
JA: Was you disappointed that the fight didn't go a lot longer so you could get your work in?
AW: Yeah I was. I have a lot of first round knockouts and I am trying to go the distance but you know it's boxing and it doesn't always work out like that. You have to go out there and go with the flow.
JA: Your previous fight before this one was the second time you went the distance in your career, does it feel weird going the distance?
AW: It felt great, I want to get all the ring experience that I can get and learn all the things that I can in the ring. The other night not going the distance I don't learn anything.
JA: What is the main thing that you notice about the amateur level and the professional level?
AW: The amateur level you are fighting at a high pace and you are throwing a lot of punches. At the professional level you have to dig down and take great shots, you have to be conditioned and train extremely hard because every fight is going to be a tough fight.
JA: Who do you want to fight next and when do you want to fight again next?
AW: I want to fight in the end of June or early July against a viable opponent. I will fight anybody, if you are in my way I will fight you.
JA: Would you fight Matt Godfrey?
AW: If he is in my way or if both of us cross paths I would love to fight him.
JA: What do you think of the Cruiserweight division right now?
AW: I think that the cruiserweight division is a lot like the heavyweight division, it is wide open. When my time comes I am going to be in the mix and make my rightful spot on top of the cruiserweight division.
JA: Is there anything that you would like to say in closing Aaron?
AW: I would like to tell my fans to look out for Aaron Williams, the next Cruiserweight champion of the world.
Send questions and comments to: jamesalden@boxingtalk.com