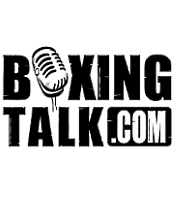 JA: We talked before and you didn't mention anything about the Roy Jones fight, how long did you know that the negotiations going on for?
  "I learned that the fight was in conjunction for about a month and a half and I knew that it was being talked about but I had to keep hush about the fight. When it finally got close to being signed my promoter called me in and told me the fight is almost done, he told me that we are 80% done and he told me the final numbers. The only hold up right now is that there is suppose to be another big name fighter that is supposed to be on the card, there trying to find a venue that will accommodate both of the fights, the night is going to be called "The night of legends". They told me that the fight is almost 80% done, he called me while I was on the phone with you and after that I got off the phone with you he told me that they were putting out the fight just about everywhere that Roy Jones was fighting the Prince. I knew that the fight was negotiated for a long time. One time I fought in Atlantic City and they were people in the crowd saying that they would love to see a Roy Jones-Prince Badi fight. Sometimes people match people in their minds, but I do know this much that anything can happen. Boxing is one of the most unpredictable businesses I have ever been in. You never know who you are going to be fighting next; you never know who the fans want you to fight. Any fight can come together, when you think about it when Roy Jones fought at junior middleweight you would never think that he would be fighting at Heavyweight against a guy named John Ruiz." 
JA: Are there any venues that have been thrown around for the fight?
PB: Truth be told I don't know where the fight is going to be at, I wish I did know where the fight will be at because it would make me feel better.
JA: Do you think that Roy Jones is damaged goods?
PB: Straight up man his last fight with Tarver showed me that Tarver had his number and I honestly believe that. He became part of damaged goods but he is not completely damaged goods. I think he can still compete at the top level with the top guys and I think that he can still give the sport something, there are some guys who are damaged goods that are fighting and they are not giving out what Roy can give out. I do believe that Roy is a guy that needs to be respected in the ring, I honestly do believe that. Roy is no guy that you go in there with your hands down and think that you're not going to pay for it because you will.
JA: Why do you think that he is still fighting Prince?
PB: Honestly. The greatest addiction to give up and this is why I admire Lennox Lewis so much for is that a fighter sometimes doesn't know when to walk away. The drive and the adulation from the people, that right there is an addiction in itself. I guess some fighters think that "What will people remember me for, what will people respect me for when I am gone." People don't acknowledge you the same if you were fighting.
JA: How are you going to fight Roy?
PB:  That's a good question and I am glad that you asked that question but the truth of the matter is I can't really sit hear and tell you that. Its not that I am afraid of revealing anything to you because Roy is very intelligent, he knows how to win and he knows how to survive in the ring.  Whatever my trainer Buddy McGirt tells to do is what I will do.
JA: Buddy trained Tarver for three fights against Jones. Having Buddy is a blessing in disguise.
PB: Yes it is. You want to know something absolutely nothing happens by mistake.
JA: When you look at Roy do you see that his hand speed has diminished any?
PB: I don't see him diminishing with his hand speed.
JA: Do you think that your good friend Tarver is going to give you some advice?
PB: We are pretty cordial with each other, that is how I got with Buddy was being his sparring partner. I got signed by Silverhawk boxing when I was sparring Tarver, there were representatives from Silverhawk there who watched us spar and they thought I deserved a shot. They knew that I never had a promoter and they were astonished at how far I came when I didn't have a promoter and how managed myself sole for two years. When they sat down and talked with me they signed me right away and now here I am not even 8 months later getting a shot at the great Roy Jones Jr.
JA: Did you ever picture it that way?
PB: No I didn't. When I came to spar with Tarver I felt that something great was going to come out of it. At first I declined it because I felt that some day I might fight him. I had a hunch that something good was going to come out of it and when I told someone that he called for me and asked me to come to camp with him, he said I think that you said. I can't remember who it was but they urged me just to go. When I went into his camp the rest is history. I told Tarver and I told him more than once that I thank him for calling to camp because he felt that I was the man that could get him ready for the fight against Glen Johnson, the second fight. At the end of camp he told me that I did an excellent job. Out of that came this.
JA: What's going to happen with the Danny Santiago fight?
PB: I think that he might be fighting one of my stable mates. I don't know the name yet though.
JA: Training camp has already started for you?
PB:  Yeah I have been hear training since February. What I like to do when I am in the dead heat of schedule I would like to be the busiest light heavyweight in the world, last year I fought 11 times.
JA: Do you think that Roy is fighting to survive?
PB: No I don't think that he is fighting to survive. If you are saying that he is fighting to survive that means that you are saying that he is milked and I can't see him fighting to survive. He has made a lot of money, I just can't see that.
JA: What I meant was he doesn't want to engage no more? He looked like he was fighting to survive in the Tarver fight.
PB: After a certain point I think that he was in the fight. I think the thing is he didn't want to engage with Tarver because he was knocked out by Tarver. He might take those chances with somebody else, especially a guy like myself.
JA: Are you prepared for that?
PB: Truth be told my record doesn't reflect the type of fighter that I am. I am not that type of person that is trying to ooze you to make you think of me as something else. Buddy told me something and he said don't take this wrong but I think you are a lot better than you think you are, I am not saying that you don't have any confidence in yourself, I am just saying that you are too modest. I am saying that too make a point that my record doesn't reflect the type of fighter that I am.
JA: Have you talked to Buddy about the fight?
PB: Yeah I asked Buddy how he likes my chances and he said I favor you and not because I train you?
JA: Are you going to watch any tape on Roy?
PB: Truth be told I seen all the tape that I need to see on Roy just by being a student of the sport. If I watched anything else on Roy it would be reduncy of me because I watched him so much. I look at myself and I don't want this to sound disrespectful but I look at myself being the Terry Norris that fought Sugar Ray Leonard for so many years. That is the first thing that came into my mind; I remember articles about Roy when they would talk about his relationship with his father. How his father made him fight when he was sick, how his father would make him run and how his father would stick nails in a stick and poke him when he slowed down. I watched how the people rallied for him in Pensacola, how he had the dogs, roosters, I probably studied more of Roy Jones than I did of any other fighter. 
JA: Is there anything that you would like to say in closing?
PB: Yeah I am sitting here doing this interview and I want to tell you that I am honored to be fighting Roy. If Roy wasn't smart in his last fight he would have been knocked out. I am looking to put on a great show for the fans and I hope that everyone comes to the fight.
Send questions and comments to: jamesalden@boxingtalk.com