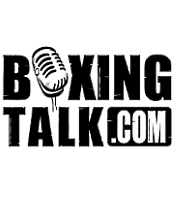 Former two-time world champion Luisito Espinosa has agreed to train boxers, although he has not made it clear yet if he intends to hang up his glover for good.
Los Angeles-based Filipino Pex Aves, a friend of Espinosa, together with  former world champion Morris East, has been trying to convince the boxer to retire and concentrate on being a trainer.
But Aves isn't yet sure if Espinosa wants to quit, despite suffering two humiliating knockout defeats, his last being at the hands of Mexican unknown Cristobal Cruz on February 18 in Stockton, California.
Aves has stable of fighters in LA, mostly Filipinos like former Philippine champions Vernie Torres and Gerry Balagbagan, former Pan Asian Boxing Association super feather king Allan Visayas and Jovi Halog.
"I and Morris East have been trying to convince Louie to head for  Los Angeles  and live in the same apartment as my boxers. I want him to be our trainer, "Aves said.
It was Aves who told Sports Time that Espinosa was now living alone in Las Vegas after being abandoned by his wife Marie Cherie for another man.
"Espinosa agreed and I will fetch him when I return to Las Vegas," he said.
In his prime, Espinosa walked all over his challengers in defending his World Boxing Association bantamweight crown between 1989 until 1991 and World Boxing Council featherweight title, when he began his reign in 1995.
Espinosa lost his last crown in a controversial unanimous decision to Mexican Cesar Soto at El Paso, Texas, in 1999.
Since then, "King Louie" has become a mere stepping-stone for aspiring fighers likeAugustine Sanchez, Zahir Raheem, Carlos Navarro and Cruz.
Espinosa, who used to work as dishwasher in LA to earn a living, started his boxing career 21 years ago and also managed to capture regional diadems: California State Bantamweight title, and WBC Mundo Hispano (World Hispanic) Featherweight title. His record stands at 47-13, with 26 KOs.
A Dipolog City native, Aves, will stage his maiden boxing show on March 12 at the Olympic Auditorium in Los Angeles, California, featuring Torres against Salvador Casillas and Balagbagan versus Jose Juan Mendiola.
Send questions and comments to: reydanseco@yahoo.com