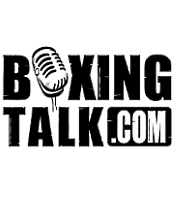 At the age of 37, former  two-time world champion Luisito Espinosa has lost his ring guile and savvy. Sadly, he seems to have lost his wife and family as well.
Marie Cherie, Espinosa's wife, reportedly has recently left his husband to be with an American, Pex Aves, a Dipolog City native who is now a practicing lawyer in Los Angeles, told Sports Times on Thursday.
Aves, a friend of the Manila-raised boxer, said that Marie Cherie was responsible for ruining her husband's comeback fight that could have led to another title shot.
The 5-foot-7 Espinosa prepared hard for 3 months under a new trainer named "Bob," the lawyer added, for his February 18 fight against Mexican Cristobal Cruz at the Stockton Memorial Civic Auditorium in Stockton, California.
"Louie trained intensively. The trainer was good and Louie was able to beat up his younger sparring partners," Aves said.
"But before he fought on February 18, Cherie called her up. Once their talk was over, Lui­sito looked stun­ned and dazed. He just sat down and would not talk."
During the fight, Espinosa was a pale sha­dow of the bo­xer whose noted ring­manship won him the World Boxing Association bantamweight and World Boxing Council featherweight titles.
Ten years Espinosa's junior and a virtual unknown, Cruz dictated the tempo of the match, knocking down the Filipino boxer in the second round before finishing him off in the third.
"Cruz dominated the fight and was the aggressor. Espinosa had a very tough time countering his punches and suffered a standing eight count in the second round. In the third, he was hit with a flurry of punches and a hard right uppercut sent him down. He was counted out on the canvas," the Stockton Re­cord reported of the abbreviated bout.
Aves had his own description of what happened in the fight.
"Poor Louie was made into a virtual punching bag by the Mexican," he said.
Aves revealed that Marie Cherie, with whom Espinosa has three kids, called promoter James Grunsky after the fight, asking that she be given the boxer's $3,000 (about P160,000) paycheck.
"The promoter said no and gave the check to Louie," the lawyer said.
After the fight, he added, Marie Cherie did not allow Espinosa to enter their Las Vegas apartment, telling their house manager that her husband is "violent."
But Aves and Bob the trainer were able to convince Espinosa's landlord to eventually let him stay inside the apartment.
"So, nakapasok si Louie at hanggang ngayon ay nasa apartment pa rin at naghihintay sa kanyang asawa na hindi pa bumabalik [So Louie was able to enter, and he's still there waiting for his wife to come back]," Aves said.
"Ang masaklap, ang Luisito tulala pa rin, hintay lang ng hintay [What's sad is the fact that Luisito is still depressed and just keeps waiting on waiting]."
"He is still holding on to his $3,000 check from his latest fight. He won't encash it, he said, because he was still waiting for Cherrie and would give it to her."
Another former world champion, Morris East, comes by regularly to feed Espinosa, Aves said. "Breakfast, lunch and dinner, Morris East gives him food."
Espinosa left the Philippines in middle of 1998 to campaign in the United States and to acquire a green card, which he hardly secure. To remain in the U.S he has to keep on fighting because he holds a visa for "special skills".
Send questions and comments to: reydanseco@yahoo.com