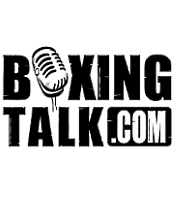 Courtesy of José M. Martinó
Peter Rivera, manager of Eric Morel told BoxeoMundial, that the ex-WBA flyweight champion will not be fighting on the 29th of October as had been previously reported. Rivera notified BoxeoMundial that the Puerto Rican injured his foot while running and will need to rest for three weekes. However, Morel  (rated #12 by Boxingtalk) is in fighting in form and Rivera expects him to be fighting very soon. Rivera wouldlike to have Morel in action on December 18, 2004 if a Top Rank promoted card in Puerto Rico goes through as planned. Rivera also informed BoxeoMundial that Morel is looking to fight current WBO super flyweight champion Ivan "Choko" Hernadez, 19-0, of Mexico. Hernadez (Boxingtalk #4) won the WBO title by defeating Marc "Too Sharp" Johnson via eighth-round knockout on September 25, 2004.  Rivera believes Morel is at a stage of his career where he cannot waste time and needs to be fighting fighters at the top level of his division. Rivera also expects Morel to resolve his legal problems next month (he is accused of sexually assaulting a minor) and to be able to continue with his career without any distractions.
Morel was last seeing in the ring winning a 12 round decision over Jesus Rojas of Venezuela on the 19th of March. In his previous fight he was defeated by Lorenzo Parra, also of Venezuela. His loss to Parra, followed by what was consider by many to be a lackluster performance against Rojas, has led many to conclude that Eric, while still relatively young at 29, maybe on the downside of his career. A fight with Hernandez should be a good barometer to determine just how much boxing Morel has left. If nothing else, a fight with Hernadez should provide another chapter in the long boxing rivalry between Mexico and Puerto Rico.
Courtesy of José M. Martinó
Editor
http://boxeomundial.net
LA MECA DEL BOXEO EN ESPAÑOL