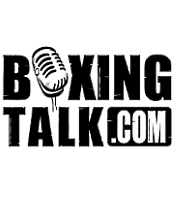 ug-of-war over Castillejo!
Promoters for Vargas and Mayorga both claim Castillejo will fight their
guy
By Scott Shaffer
Things are starting to turn ugly in the tug-of-war over WBC junior
middleweight titlist Javier Castillejo.  Main Events wants him to face
Fernando Vargas on August 20, while Don King has him penciled in to
defend
his title against Ricardo Mayorga seven days earlier and both sides
claim
they have reached a deal with Castillejo. The WBC has named Mayorga the
mandatory contender for Castillejo's title despite the fact that in
Mayorga's last fight he was knocked out by Felix Trinidad at
middleweight.
On behalf of Vargas, Main Events filed a demand for arbitration with
the
Association of Boxing Commissioners last week that challenged the WBC's
decision to make Mayorga the mandatory contender. Today, Main Events
has
turned up the heat up even further, accusing the WBC of improperly
sidimg
with Mayorga and King.  Patrick English, the attorney for Main Events,
says
he is in possession of a memo written by WBC president Jose Sulaiman to
Castillejo's manager Ricardo Atocha that threatens to strip Castillejo
unless he signs a contract with King to defend his title against
Mayorga.
"These are strong arm tactics and we request you intervene to put a
stop to
them," said English in a letter to a WBC attorney named Robert
Lenhardt.
Back on April 18, English wrote to Jose Sulaiman saying, "we have
reached an
agreement for a Castillejo/Vargas title bout."  English told Boxingtalk
he
would not rule out filing a lawsuit.
When informed of English's comments that the WBC is "strong arming"
Castillejo into a Mayorga bout, King said, "That's a goddamned lie! I
got a
signed contract from the man, and I moved the date from July 23 to
August 13
just to accomodate HBO.  I even got $150,000 in escrow with the WBC.
Pat
English is tortiously interfering with my contract." King said he
wasn't
ruling out a lawsuit either. "I would much rather do business with him,
but
if I have to go to the mat to protect myself, I will."
Boxingtalk rates Vargas #5 and Castillejo #7 at 154 pounds and Mayorga
#7 at
160 pounds, the weight he last fought at. According to ABC president
Tim
Lueckenhoff, the ABC arbitration will be binding "if all parties
expressly
consent." If the parties do not agree to let the ABC decide the issue,
Lueckenhoff wrote that, "the ABC will review the matter with input
invited
from both the WBC and Mr. Vargas, [and] will make a determination and
then
issue a press release."