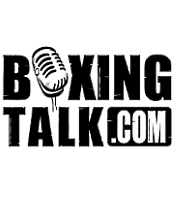 The World Boxing Foundation (WBF) named Gabriel "Bebot" Elorde Jr. as WBF "Promoter of the Year" for Asia.
WBF Philippine supervisor Alex P. Vidal from Iloilo City, Philippines told Boxingtalk yesterday that Elorde, eldest son of the late former WBC and WBA junior lightweight champion Gabriel "Flash", Sr, earned the award being the most active promoter of WBF title bouts in Asia.
"The promoter of the year award is given to promoters all over the world who are active in WBF promotions. In Asia, it was Mr. Elorde who topped the list," Vidal quoted WBF President and Director Mick Croucher of Australia as saying.
Elorde also promoted a successful WBF international card last September 25 in commemoration with the 100th birth anniversary of his grandfather, Lope "Papa" Sarreal, where four Filipino boxers were crowned WBF "international" champions.
The Peñalosa-Sithproprom 12-round title duel that supervised by Croucher was Elorde's biggest card this year. This writer and American Gene del Bianco from Boston, Masachussets served as judges in this bout.
Peñalosa, a former WBC superflyweight champion, knockedout Sithproprom in the 7th round with a wicked left straight to the face to become the first legitimate Filipino boxing champion this year.
The Filipino WBF International champions are Rey Pelonia (welterweight), sukarno "Master Showman" Banjao (flyweight) and Mark Sales (super-flyweight) who were crowned last September.
Last Saturday where in Pelonia and Banjao defended their respective titles against Thais Jakrit Suwanalert and Wisanu Pornobnom respectively, Kid Orais of Pasay City's Yolly Alfante Stable captured the vacant WBF International bantamweight belt via technical decision over compatriot Elderd Romero in round 6.
According to Vidal, Croucher was scheduled to confer with two more prominent promoters in the Philippines last Nov. 30 in Cebu City – Antonio L. Aldeguer and Rex "Wakee" Salud, but it wasn't pushed through, as he needed to fly back home in Victoria, Australia Sunday.
The former light middleweight contender who lives in Australia has predicted that five more Filipino boxers will collect WBF world titles next year.
Meanwhile, Games and Amusement Board (GAB) Chairman Eduardo Villanueva congratulated Croucher for the successful staging of the two WBF cards in the Philippines this year.
Send questions and comments to: reydanseco@yahoo.com