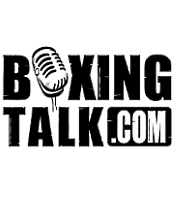 Press Release:  Fight Night at Florida's Jackie Robinson Ballpark, home of the Daytona Cubs, is drawing near and more details of the fight card have been  released. The lineup features several established boxers, a few highly touted prospects and several local fighters from the Central Florida area. The two featured boxers are junior middleweight Daniel "The Haitian Sensation" Edouard  and Derrick Harmon, now fighting as a cruiserweight.  Edouard (16-1-2) will face David Toribio (12-3) in the main event, while Harmon, a former light heavyweight title challenger, puts his 24-6 recod up against Vincent "Bones" Harris (12-21-2).
Edouard, who is ranked by some sanctioning bodies as a middleweight, will be making his debut at light middleweight on Saturday. The native of Haiti lost to current undisputed middleweight champion Jermain Taylor in the Staples Center in his last fight on February 19, 2005. His opponent, David Toribio (12-3) started his career 12-0. The native of the Dominican Republic lost his last fight to Frank Mezaache in Clichy, France, on December 17, 2005.
Derrick Harmon, a southpaw and native of Chicago, took former champion Roy Jones, Jr., 11 rounds in Tampa on February 24, 2001, when Jones was the world light heavyweight champion. His opponent, Vincent Harris (12-21-2), was born and raised in Orlando - and has fought against some of the top
fighters in the division (Buddy McGirt, Jr., Emmanuel Clottey and Kelly Pavlik).
In a battle of Mexican natives, Abisal Santizo will take his undefeated 6-0 mark to the ring against newcomer Waldo Rangel (1-0). Santizo won his last fight with a unanimous decision against Henry Mitchell on April 22, 2006,  in Boca Raton. Rangel's sole bout was a victory against previously undefeated Derrick Agbo on April 8, 2006, in Greensboro, N.C.
A Winter Park native, Vinnie Pezzullo will travel east to make his first appearance to the ring since September 21, 2002. With his only loss coming to the much respected Edner Cherry (20-4), Pezzullo will take on Haitian fighter Jean Petit Homme. Although 1-2, Petit Homme is coming off his first win in his last fight - a TKO in Round Four of Danny Vanstaden on May 5, 2006, in Key West.
Another Orlando native, Rommel Rene will display his unblemished 5-0 record in Daytona Beach with a bout against Anthony Brock. Rene fought just two weeks ago, but needed just :29 seconds to KO Michael Brewer at Olympia High School in Orlando.
Chris Gray, who will square off in a four-rounder against Anthony Concepcion, is trained by the legendary Buddy McGirt. Ticket prices for "Fight Night at the Jack" are set at $15 for General Admission, $25 for Reserved, $35 for V.I.P. Box, $50 for Ringside Seats and up to $100 for VIP Table seating. There is a $10 ticket available to those with a Student ID as well as a $5 discount for employees of the City of Daytona Beach. The final fight card will be announced at the weigh-in.