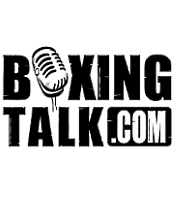 Former undefeated British, Commonwealth and European champion Howard Eastman intends to put recent disappointments behind him by defeating Colombian puncher Edison Miranda in Florida this Friday to line up a third world title tilt. "Because of things that have happened lately, I need to go in there and prove to people that I can take guys like this out in style," insisted the 'Battersea Bomber' earlier this week. "I can't be leaving anything to doubt.
"I have done that three times in my career and learnt my lesson. In this fight I will be making sure that things go my way. I know from now on that if I am true to myself and true to my promoter Mick Hennessy, results will be a result foregone conclusion."
Eastman would be undefeated had he taken the fringe world title route chosen by so many modern day British fighters. Instead he has walked the traditional path and competed at the very highest level. It is only on this stage that he has suffered setbacks - and even then mostly in controversial circumstances.
In November 2001 he travelled to Las Vegas to challenge two-time world champion William Joppy for the vacant WBA title. Despite starting slow out of the blocks, he came on strong in the second half of fight and scored a knockdown in the final round. Most thought he had done enough to complete his set of old-school belts. The judges scored for the US fighter.
The now 35-year-old rebuilt in spectacular style to dominate Europe for a second time. His reward was the mandatory position with the WBC and a subsequent challenge to then undisputed champion Bernard Hopkins last February.
Whilst he lost on points, Eastman became the first to really push Hopkins for years, forcing him to back pedal for the majority of the 12 rounds and box on the counter.
"Hopkins essentially hustled Howard out of it," explained Eastman's promoter Mick Hennessy. "I think he went in with the attitude that he was going to boss Howard but he underrated him, particularly his power. Even his jab is very hurtful."
Eastman called for a return with the man who had ruled the division for a decade. It didn't materialise, so instead he travelled to Germany in July to take on the highly rated Arthur Abraham in a world title eliminator in front of a partisan home crowd.
Troubled preparations saw him fail to seize on obvious advantages in both ability and power, but many still called him a clear winner. Again, matters went in favour of the local fighter.
Regardless, the form line is strong given that Abraham went on to destroy the touted Kingsley Ikeke to claim the IBF title later in 2005. He has made one defence, against Shannan Taylor in Oldenburg earlier this month.
Whilst Eastman has been inactive since, he will line up a return with the German should he defeat Miranda this weekend in a contest mandated by the IBF to establish their next mandatory challenger.
"It's a rematch that has to happen," Eastman added. "Everyone came away from my fight with Abraham knowing who the better fighter is, even though he walked away with the decision. I have unfinished business and he needs to validate himself; he needs to prove himself a true champion.
"He had everything in his favour first time round. The fight was in his backyard and my training for the fight was poor. For various reasons I didn't have much time to prepare, I got no sparring and I didn't eat properly. There were times in the fight when I went to push on the gas and there was nothing there.
"There were times when I was close to stopping him, but I was running on empty and just couldn't finish it. He didn't come close to hurting me.
"When we fight again everything will be completely different. I will make sure I am in the best condition and I don't think the judges will be needed. I think I will stop him, probably inside eight rounds. I am looking forward to it, its going to be a good fight that will show the real me."
The real Eastman will need to be on display against Miranda, who like him found a successful life in boxing after spending time living rough on the streets.
The 25-year-old Colombian - nicknamed 'Pantera' - has won all 25 of his professional fights. Of his 22 early wins, 16 have remarkably come in the first round. Miranda is young, fresh and, as Eastman admits, very hungry:
"He is a fighter on a mission. He means business; that's why he made the move to start fighting in America recently. That makes him dangerous. This is a tough fight, but I will turn that to my advantage; I will use it to prove that I am still one of the world's best fighters."
Eastman's promoter Mick Hennessy is also aware of the dangers at hand, but believes that his man has what it takes to win through.
"I have seen a couple of Miranda's fights on tape," said the Hennessy Sports head. "He seems a real, tough handful. He comes forward, is very strong and throws a lot of big shots. It's a very hard night's work for Howard, but if he is 100% he will definitely have the edge in class.
"Everybody is talking about Miranda's power, but Howard has one of the best chins in boxing. I am going to be interested in seeing how he deals with Howard's proven world-class power, particularly as the fight goes on."
Howard's Hennessy Sports teammate Matthew Thirlwall also appears on the Florida bill at the Seminole Hard Rock Arena. The 25-year-old from Bermondsey takes on Mexican Moises Martinez over six rounds.