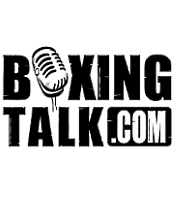 PRESS RELEASE:
Howard Eastman is set to return from his challenge to undisputed middleweight champion Bernard Hopkins when he faces the world-class Berlin-based Arthur Abraham at the Nuremberg Arena on July 16th. "I can confirm that I have verbally agreed terms for this contest with Abraham's representatives Sauerland Promotions," explained Eastman's promoter Mick Hennessy.  
"We expect to receive contracts from them early next week. Of course nothing is definite until they are signed, but I foresee no reason why this fight won't go ahead."  
"Even though it means travelling to Germany, Howard was very quick to take this opportunity.  
"Abraham is exactly the level of contender he will need to beat to mount another challenge for a genuine world title.  
"He is undefeated, knocked out all but one of his opponents, ranked #6 with the WBC and #7 with the WBA and will be putting his WBA Intercontinental title on the line.  
"The winner of this fight is ensured a high ranking with all the major governing bodies."  
Hennessy added: "Whilst Abraham represents a tough proposition, I am more than confident that Howard – who has had seven weeks notice for this fight – will come through.  
"Howard proved against Bernard that he is truly a world class operator and he will be out to underline that.  
"With the talk that Bernard may be moving up in weight or is considering retiring at the end of the year, I am also confident that Howard can become the world's best middleweight."