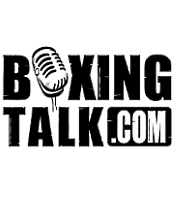 PRESS RELEASE:
Former British, Commonwealth and European champion and undisputed world title challenger Howard Eastman will face Miami based Colombian Edison Miranda in a final eliminator this spring for the right to challenge IBF champion Arthur Abraham. "I got goose bumps when my promoter Mick Hennessy gave me this news," said Eastman, from Battersea, yesterday. "I have not felt like this for a long time. He has given me the opportunity to spring myself back into contention.
"Because of what's happened recently I need to prove to people that I can go in there and take these guys out properly. There can be no room for doubt; you must make sure that the result comes your way. I have only failed to do that on three occasions in my whole professional career.
"But I know from now on that as long as I am true to myself and to my promoter, that there will be no more room for doubt. Results will be a foregone conclusion."
The Battersea Bomber's three defeats in a Championship littered career have all come at the highest level. In 2001 he suffered a highly contentious decision against William Joppy for the WBA title in Las Vegas.
He rebuilt from that setback in spectacular style to earn a shot in Los Angeles last February against then undisputed and pound for pound king Bernard Hopkins. Despite fighting the wrong sort of the fight Eastman became the first to really push the champion, (who has since praised him highly), for several years, forcing him to adopt negative tactics.
The other reverse came against German based Arthur Abraham last July in Nuremberg. Despite only being at about 70% and having to deal with a hostile crowd, he appeared to have done enough over the 12 rounds, only for the judges to rule in favour of the home fighter.
Abraham went on to lift the IBF title, (that Eastman will now contest a final eliminator for), in spectacular style by knocking out the highly touted Kingsley Ikeke.
As such, victory over Miranda will provide Eastman with the opportunity not only to lift the genuine world title he clearly has the talent to win, but also to set the record straight.
"The fight with Abraham is a fight that was destined to have a rematch," Eastman added. "I am looking forward to fighting him again. I still want rematches against Joppy and Hopkins but we are doing things backwards. I am fighting the third guy I lost to, first. Hopefully we can get to the others afterwards.
"To be seen as a true champion, Abraham needs an authentic fight. Particularly as his win over me wasn't satisfactory, even though he got out of the ring with the result.
"I think I won that fight and so did a lot of other people, even though everything was in his favour. It was in his backyard and because of various things going on I didn't have much time to train.
"My preparation for that fight was poor, I got no sparring and if I'm being honest I didn't eat properly.
"When you fight the way I do you need a lot of energy, but when I pushed on the gas against Abraham there was nothing there. There were times when all I would have had to do to knock him over was push him, but I was empty. He still didn't come close to knocking me over.
"It was an interesting fight and I am sure we both learned from it, but when we fight again I think I will stop him in eight rounds. Abraham likes to fight; he doesn't know the ring like Hopkins and Joppy, so it will be easy for me to get to him. He plods and throws a lot of hooks. He actually fights a bit like Scott Dann.
"The rematch will be good, its going to be one for the boxing fans who will know what I am really all about. This fight will see the real me.
"I am going to go and train in America. I am going to be fully focussed; there will be no more distractions. There will be no people saying things into my ear from now on, trying to put thoughts in my head about certain things.
"I appreciate that I am being looked after. Practically every fight Mick Hennessy has got me has been for a title and he got me the opportunities against Hopkins and then Abraham. I know he has always had my best interests at heart and I am going to repay the faith he has put in me. I may be 35-years old, but I'm not the average 35-year-old. Don't be getting any ideas about that. There is a long way to go yet."
The first obstacle in Eastman's path is a stiff punching 25-year-old Colombian from the same promotional stable as undisputed cruiserweight king O'Neill Bell. Miranda, who won his first 21 fights all inside the distance, earned the opportunity after stringing together a series of impressive wins in America.
"I don't know a great deal about Miranda, but judging by his record he looks like a fighter who is on a mission," Eastman appraised. "He showed he meant business by relocating to the States recently. It's a tough fight, but this is my chance to prove that I am still one of the world's best."