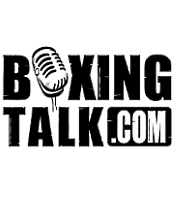 From WBC President Jose Sulaiman
"The World Boxing Council hereby informs that No. 1 ranked middleweight contender Howard Eastman has been confirmed as the mandatory challenger for world champion Bernard Hopkins."
"During the World Boxing Council annual convention in Phuket, Thailand, a purse offer was held for a final elimination bout between Eastman and Jermain Taylor."
"Taylor has since informed the WBC, however, that he will not face Eastman. Consequently, a vote was taken by the WBC Board of Governors which resulted in a unanimous ratification of Eastman as mandatory challenger."
[Editor's note: Eastman is Boxingtalk's #4 rated middleweight behind Hopkins, and the two Felixes, Trinidad and Sturm. Taylor is #7].