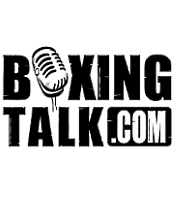 Tyson and Tarver speak again!
Over the weekend, former undisputed heavyweight champion "Iron" Mike Tyson dropped by Boxingtalk headquarters to kick it for a few hours. We spent a lot of time talking boxing and the boxing business, Tyson's future possibilties in boxing as a businessman and his entusiasm regarding his ongoing discussions with Winky Promotions. Shortly before Tyson left, we managed to squeak in a
MUST SEE EXCLUSIVE VIDEO INTERVIEW
. After speaking on the heavyweight division, a potential Rahman-Toney fight and more, we decided to phone light heavyweight king
Antonio Tarver, who picked
up
and furthered discussed with Tyson the possibility of cementing a mega fight in 2006.
ONLY ON BOXINGTALK...IT'S GREAT TO BE A MEMBER!