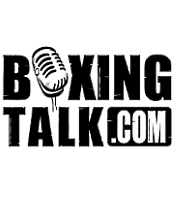 Arum speaks on "minor" injury suffered by Rijker!
GL: What happened Lucia? I hear you got into a scuffle with Eric Brown
. "Yes, it was stupid Eric. It was an arguement about music. He wanted it turned down. Pepper was on the phone and I didn't see that. He started screaming at the kid that I sent to turn up the music. He snapped at the kid. So then I walked up to him and said, 'hey, relax, it's no big deal. If he's on the phone it's no problem.' So ten minutes pass and I go back over there and turn the music up because I noticed nobody was on the phone. And he went off on me, he told me, 'you bitch, who the f**k do you think you are?' So I went off on him. Then he called me a f**king cunt so I shoved him. Then people got between us, so I pushed him with my right and he clocked me with a left hook. Then I grabbed him and I wrestled him to the floor and we were going at it on the floor, but he never had me down and I had him on his back. He never dropped me, he doesn't have the power to drop me. He clocked me, but he was the one on his back.
GL: Did you suffer any injuries that may postpone your fight with Christy Martin?
Lucia Rijker: "Well, I don't want to give any comments about after that. You wanted to know what happened in the fight. I'll let you know about what happened after as soon we have some details."
Moments after our discussion with Rijker, Promoter Bob Arum informed Boxingtalk.com that Rijker suffered a twisted knee. "But it's no big deal. I've spoken with Manny and Lucia and she'll be ready to go."
Send questions and comments to: gleon@Boxingtalk.net