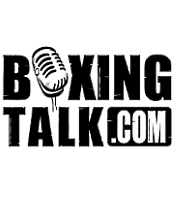 By G. Leon
GL: What happened at last Friday's meeting with Don King?
Don Felix:
The meeting went well, everything was pleasant. The names that were being dropped were Kassim Ouma, Jermain Taylor, Felix Sturm, Keith Holmes and the Mosley-Wright winner."
GL: I've written a story outling how I believe Mosley has the inside track to land the Trinidad fight.
Don Felix: That could be true, but we're leaving that part of it to Don King. Don King is the one who takes care of that, when he comes to us with the opponent, as long as the fight is serious
GL: Were you pleased that Oscar De La Hoya's name wasn't on the menu? And were you upset that Bernard Hopkins name wasn't on the list?
Don Felix: Look, just like you had surmised before, of course DK always tries to throw that name in there. Right now De La Hoya is a promotor and he's the promoter of Benrard Hopkins. You can't even consider him a fighter anymore. You have to understand that Bernard Hopkins is invovled in a legal battle with Don King and until they resolve that problem his name won't even be on the table. If DK doens't bring that name to the table we're not going to force the issue because we understand his position."
GL: When will Tito's next fight take place?
Don Felix: When we met with Don King we were looking for a date between April and May. Don King asked for some flexibility to make something happen in March, as long as we are in approval of the opponent and it would be a meanigful fight we would Don King flexibility for March, so it sounds like Don King has something on his mind for March.
GL: In a recent interview Bernard Hopkins called you the biggest idiot in boxing. How do you respond to that?
Don Felix: Look, after Bernard Hopkins won the fight against Tito, since that day, we've done everything to make it and he's done everything to avoid it.  He knows lightning doesn't strike twice, when Tito fought Bernard Hopkins he was favored to win the fight. If the fight ever comes through, Tito will be the favorite to win again. Hopkins saw Tito against Cherifi and Mayorga because he knows lightning doesn't strike twice.
"As far as Hopkins is concerned, when he fought his promoter, HBO's judge had the fight even. He fought a guy that was a shot fighter. De La Hoya was already wasted by the time he fought Hopkins and as I've told you before, De La Hoya chose to quit against Bernard Hopkins. If and when we fight Hopkins again, the smart money will be on Felix Trinidad. You also have to realize that this guy is 40. Even against Robert Allen he didn't look good, but Tito beat this guy in his prime. Hopkins knows he needs to avoid us at all cost. He's just trying to build up his retirement fund because he knows if he fight Tito again, he's done!"
MEMBERS CLICK HERE FOR THIS MUST READ INTERVIEW WITH PAPA TRINIDAD
Send questions and comments to: gleon@boxingtalk.net