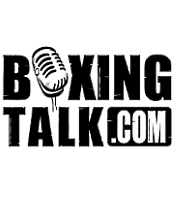 "Iron" Mike Tyson held an open-workout at the Howard University Campus this yesterday and Boxingtalk's Mike Walters was on hand to capture Tyson's workout, as well as the post-workout Q&A session, for your viewing pleasure. Boxingtalk members get to see how sharp "Iron" Mike looks just days away from his fight with Kevin McBride and hear what he has to say about his future plans. MUST SEE footage,
ONLY
on Boxingtalk. Don't miss it! It's
GREAT
to be a member!
Photos courtesy of Tom Casino/Showtime
Click thumbnails for larger image!