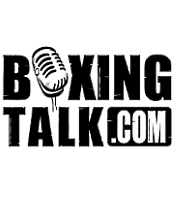 Jose Navarro lost a controversial decision to WBC junior bantamweight champion Katsushige Kawashima in Japan. One judge gave Navarro every round while the other two scored the fight for Kawashima. Promoter Lou DiBella reached out to Boxingtalk to advise us he would file a protest for an immediate rematch. Lou went one step closer and connected Boxingtalk's OnFire to Jose Navarro who was still in Japan. You don't want to miss what Jose Navarro and Lou DiBella had to say.
Jose Aguirre: First off, did it affect your training knowing that you were traveling to Japan to fight in your opponents hometown?
Jose Navarro: "Well, my training wasn't really affected. We came out here a couple of weeks before and we knew we had to get adjusted to the time change and the climate out here. Being away from home was the only thing. Other than that we had good training out here and everything was pretty smooth."
JA: How did the people accept you out in Japan? What was the welcome like?
JN: "Everybody out here is nice. Everyone doesn't talk so much. The boxing gym was there. Everybody was helpful. We didn't really have any problems with that."
JA: You must be really, really disappointed going out there, performing as was expcted of you to not win a decision. Give me your feelings on that?
JN: "It was a good fight first of all. I prety much felt I was in control of the fight but the judges probably saw something else, probably leaning towards their favorite Kawashima but I really felt I won the fight. I felt that maybe I slugged a little too much but I felt that was the way I was supposed to fight this fight. Unfortunately we didn't get the decision."
JA: At any time in the fight did he have you hurt? Did he stun you? Anything of that nature?
JN: "No, pretty much the whole fight I never got hit with anything that hurt  me or stun me. He is a strong fighter but nothing incredible."
JA: After the fight was over and before the decision was read, did you think they would give it to him? Did it even cross your mind?
JN: "Yeah I knew it could happen. I knew it could happen even if I dominated the fight that way. We still knew it could happen. We were aware of that coming out here so it wasn't really much of a shock.  Even though right now, believe it or not, I'm still in shock that I'm not the WBC champion. I will probably take a while for that to go again."
JA: What would you do different if you had a chance to do it again or would you just do the same thing you did?
JN: "I trained as hard as I could. I did everything right for my preperation. Everything was done correctly. I did more than what I had to and in  the fight i thought I fought a good fight. Maybe next time box a little more. That's pretty much it. Even thought I feel like I fought the right fight. I would defenitely want to fight him again and hopefully we'll have different results."
JA: It turns out like your promoter Lou DiBella and Dibella Entertainment is filing a protest for an immediate rematch. I'm sure that's something you would want right away.
JN: "That would be great. Lou's worked for me all the time. He's always done good things for me. I believe he's going to do something about this. He's been a great promoter to me and I have good confidence in him and the whole Dibella Entertainment. Good things are going to happen. Hopefully I'll get the rematch soon then we can be able to fight for that title again."
JA: It turns out the judging was in question. One judge gave you every round while the other two gave the fight to Kawashima. What are your thoughts on that?
JN: "They were both given to Kawashima very close. I don't know how. The Canadian judge gave me every round. I thought he was the only one there at the fight. He was probably the only one watching the fight. But don't get me wrong, this was a very good fight. They probably expected me to box and I came out here and slugged a little too much but I really felt like that's what I had to do. Take it away from him but the other judges actually didn't see it that way."
Lou DiBella: "We have alot of respect for the people that ran the promotion in Japan. They treated Jose and my staff very nicely. We have alot of respect for the champion, you heard that from Jose. Jose was hesitant to even tell you how terrible he feels and how easily he won the fight because we have that kind of respect for the champion. One thing the champion got credit for in alot of the press I've been reading is for having a fighting spirit. He took a beating and kept trying but he did thake a beating. But he did take a beating. Jose has worked five years as a pro. Actually he turned pro four years ago January. This has been a long four year road since the 2000 Olympics. We believe that Jose won that title in Japan. No disrespect to the promoters, no disrespect to the champion but some judges didn't get it right. And this fight has to happen again because for a 115 pound fighter particularly no matter how good you are if you don't get that title you don't get your props. And if you don't get props you can't make any money. We're going to do everything in our power to get Jose the chance he deserves again. We do have faith that the WBC, the Japanese promoters and the champion who we respect are going to do the right thing and that we'll have a big fight at 115 pounds. This was a very entertaining fight, it was an entertaining one-sided fight though. And the wrong guy got the decision."
JA: Lou, if and when you do get the rematch will it be in Japan again?
LD: "I'l tell you I think the fight now would have enough interest to be brought back to the states. I think it was an entertaining fight and a very controversial fight and I think he fight can be brought back to the states. I think that the states is an alternative. Obviously we would like very much to have het fight in the states. After the controversy and the discrepancies in the judges decisions we'd go back to Japan. We just want a fair hearing but of course we would want the fight in America. Jose is an American guy."
JA: Jose how would you feel having the rematch in the states?
JN: "I agree with what Lou is saying. I would most likely want the fight out there than out here. I always heard about them having bad decisions out here but I never really thought it would happen. Now I know. It's real toughto take this loss."
JA: Where do you go from here?
LD: "Look, I'll give you another thought. We believe we deserve an immediate rematch but if Kawashima would fight one fight over there first and agree to fight a rematch with Jose over here then maybe an immediate rematch is not so important. This is now an important fight. The wrong guy got the decision. He's a strong guy and a ballsy guy but the wrong guy got the decision. We can't wait for the tape to get delivered to the U.S so we could distribute the tape to the press and so that people can see this fight and see for themselves. Jose (Navarro), what do you think people are going to think when they see it for themselves?
JN: "I think they're going to say the same thing we're saying. It's a bad decision and there should be a rematch. That's really what I think."
JA: Jose, dispite the fact that you didn't get the decision, didn't capture the title, I know it's disappointing but do you feel you did enough to be called and to be labeled the champion?
JN: "Yeah I did enough. Like Lou said I want everybody to watch the fight and make their own decison."
LD: "I want to say another thing. I haven't seen the fight yet personally but Dave was there and I've spoken to numerous experts who I trust. People from the WB who were there. People from the WBC who were there in the crowd. I've spoken to the members of the press, Sumio Yamada who everybody knows from being a photographer and writing for the Japanese press. I've talked to everybody and I'm very proud of what Jose did there. He did everything he could have done but knock the champion out. He fought as good a fight as he could have fought. Jose (Navarro) we're proud of you and we'll just work our hardest to get you another opportunity."
JN: "Thanks Lou I really want that."
CLICK HERE FOR THE FULL MUST READ INTERVIEW
Send questions and comments to: onfireboxing@verizon.net