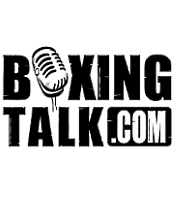 PRESS RELEASE:
As soon as Featherweight Tiger Smalls took off his shirt and came to the center of the ring on the Tuesday Night Fights on ESPN, Commentator Joe Tessitore stopped mid sentence and remarked that advertising "tattoos are prohibited on ESPN and Tiger Smalls will be fined."  This, on a network where commentators speak freely and frequently about the need for reform in boxing—pensions for boxers—and fairness for the professional boxers who help pay their salaries.   Teddy Atlas is well known for his outspoken advocacy of these issues, so it is a surprise that the position they, and their employer, ESPN, have taken on the issue of advertising tattoos. 
In our opinion, we have a case of selective "Freedom of Speech."   The commentators can say whatever they want; yet the boxers are denied the same right.  The issue of temporary advertising tattoos has already been heard in court.  GoldenPalace.com won a unanimous decision, in favor of professional boxers and their right to wear the GoldenPalace.com advertising tattoo.
Some television networks, including ESPN, have expressed concern with the ad tattoo because they feel the sponsor (Golden Palace) is obtaining "free advertising." Sports staple ESPN has even gone so far as to forbid the tattoos altogether. There seems to be a double standard here. Networks single out boxers, while athletes in other professional sports are allowed to wear brand names sponsors on national television all the time. All professional athletes should have the opportunity to receive endorsements for their talent, regardless of their sport.
What is the difference between professional boxers and NASCAR drivers?  NASCAR drivers are walking advertisements, and so are their cars, and you can be assured that ESPN is not being paid by every one of those advertisers.  With respect to professional boxers, does EVERLAST, REYES, TITLE, ADDIDAS, NIKE, etc, pay advertising fees to ESPN?  Not unless they are an official sponsor of the show.  What difference does it make if you have "Mama's Coffee Shop" on your trunks, or GoldenPalace.com on your back?  The difference is that Golden Palace walks the talk.  Not only do they pay the athlete, they also make a contribution to retired boxers every time someone wears the Golden Palace.com tattoo, to help those whose careers have ended and who need a hand up. 
We, the Retired Boxers Foundation, support the rights of professional boxers to wear whatever sponsor name they want, and that includes on their trunks as well as their backs.  GoldenPalace.com -- the company responsible for all the body billboard tattoos appearing on the backs of high-profile boxers over the past few years -- recognizes the importance of the Retired Boxers Foundation and the noble cause it supports. So much so, that the casino giant is bankrolling the RBF's "Fighters Helping Fighters" campaign by donating a percentage of all fighters' sponsorship (back tattoo) fees.   It's a win-win situation for everyone involved. GoldenPalace.com receives a huge amount of publicity from the tattoos, and fighters that make an endorsement deal with the casino now, get immediate compensation while at the same time investing in their future and the future of their industry. 
Alex "The Bronx Bomber" Ramos, Founder and President of the Retired Boxers Foundation is grateful for the donations from GoldenPalace.com, and even more so that the professional boxers are able to make a little extra money for themselves and their families.  He said, "These boxers have nothing but the moment in which they risk their lives for the entertainment of the fans.  When it's all over…when everybody gets paid, the boxer should be able to go home with a little cash.  Some of the boxers who wear GoldenPalace.com use this money to set up their own pensions because they know that no matter how much Teddy (Atlas) talks about a pension, it isn't going to happen in time to help them." 
THE TATOO CONTROVERSY HAS ALREADY BEEN SETTLED IN COURT:
The tattoo controversy began in September of 2001, when Golden Palace tattooed their website address GoldenPalace.com on the back of Bernard "The Executioner" Hopkins during his title match against Felix Trinidad. The result was the most innovative marketing campaign in years. Golden Palace has since tattooed over 50 fighters, and in doing so has made a lasting impression on the boxing and entertainment industries.
"It's like freedom of speech is like something that no one can tell me what I can do to my own body," said Hopkins after the match. "This is my own domain. This is my own kingdom."
On February 13, 2002, the Nevada Athletic Commission attempted to ban the casino's ads on the grounds that the tattoos are "demeaning" to the sport, distracting to the judges, and poses a health hazard. Golden Palace representatives countered by saying that this ban violates the boxers' freedom of expression, and that they are entitled to commercial sponsorship. Furthermore, there is no health risk since all GoldenPalace.com tattoos are completely natural, non-toxic henna, which has existed for over 3000 years.
District Court Judge Mark Gibbons granted a temporary restraining order against the NAC, prohibiting them from enforcing their decision to ban fighters from wearing temporary ad markings in the ring. Attorney Paul Larsen, who represented Golden Palace, said the judge found that the ban was an improper "ad hoc" regulation, and that it was an "overbroad" infringement of free speech in violation of the First Amendment.
On March 5, 2002, District Court Judge Valerie Vega made it official, ruling to allow Golden Palace to continue putting their advertisements on boxers' backs. The court found "no evidence that temporary body markings, including temporary tattoos, are distracting, or would be distracting to boxing judges during a bout." The judge went on to say that the ban was a violation of the boxers' First Amendment rights and therefore could not be enforced.
"It's a victory for free speech, and a victory for boxers everywhere," says Larsen. "This is simply a new form of advertising. Boxers have a short career, and choosing to wear these tattoos adds to their income opportunities. This is a valuable decision because the (commission's) ban violated boxers' rights. Now those rights are being protected."
On May 11, 2002, a group of boxers sent a message to ESPN and the whole boxing community stating that they should be involved in decisions that affect their livelihood. Prior to the scheduled bout between Kassim Ouma and Jason Papillion, Ouma and several other fighters including former WBC and WBA world heavyweight champion Tim Witherspoon, and retired world middleweight champion Vito Antuofermo, entered the ring and disrobed in unison, revealing temporary tattoos on their backs despite the ban by ESPN (which televised the fight on its ESPN2 network).
Ouma, Witherspoon, Antuofermo, and other notable boxers who wore their personal messages on their backs were Clarence Adams, Zab Judah, and Dale Brown. They hoped to unify boxers in a collective agreement. All six signed a "Boxers' Emancipation Declaration," a document proclaiming the rights they feel every boxer should be entitled to.
"I have a big family in Africa which I need to support," said Ouma (May 11, 2002), who is originally from Uganda. "If I can make a little extra money by putting an ad like GoldenPalace.com on my back, it's nobody's business except for mine."
The back tattoo marketing campaign has been, and will continue to be, mutually beneficial to Golden Palace and boxers alike. The NFL, NBA, MLB, NHL, and other major sports leagues all have players' associations whose main focus is to ensure their athletes are taken care of during their professional careers and, more importantly, after their careers are over. The RBF intends to provide boxers with the same peace of mind that other athletes enjoy. Casino representatives have many more fighters selected to be "backed" and the corresponding contributions to the RBF will help the boxing industry as a whole for many years to come.
Teddy Atlas and Joe Tessitore, as well as ESPN have provided great boxing programming to the fans and they have brought many issues to the forefront of public opinion.    The Retired Boxers Foundation is simply asking for fairness and equality for professional boxers and the same fair treatment they extend to other athletes in other sports.  GoldenPalace.com takes nothing away from ESPN—no more than the brands and sponsors that appear on a boxers trunks, robe, shoes and gloves.   In fact, GoldenPalace.com should be respected for the good things they do for the retired boxers whose days in the ring are long past.     
PLEASE NOTE:  This press release reflects the opinion of the Retired Boxers Foundation and is not intended to represent the opinion of GoldenPalace.com or any other entity involved in the advertising tattoo issue.  For more information on the Retired Boxers Foundation, please visit our site at
www.retiredboxers.org
.