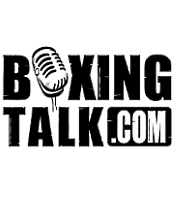 Four Greats Fights, Moderately Priced!
Press release:
ESPN Pay-Per-View will present a blockbuster night of boxing promoted by Main Events on Saturday, April 23 at 9 p.m. ET from Caesars Palace in Las Vegas. This will mark the first of two events this year distributed by ESPN Pay-Per-View and promoted by Main Events.
Up to 44 rounds of live boxing, including two world championship fights, will be available for just $29.95. Featured will be WBA lightweight champion Juan Diaz; WBO welterweight title holder Antonio Margarito (who will battle WBO-interim champion Kermit Cintron), as well as three-time world champion Shane Mosley; and a 10-round heavyweight bout.
Brian Kenny will serve as on-site host at a special set in Caesars Palace, with Teddy Atlas and Joe Tessitore ringside and Jeremy Schaap reporting. Caesars' boxing history includes legendary events featuring the greatest fighters in history, including Marvelous Marvin Hagler, Muhammad Ali, Ray Leonard, Roberto Duran, Larry Holmes and Thomas Hearns.
"We are thrilled to offer our fans such a high quality card - a truly great value for the avid and causal boxing fan," said Matt Murphy, ESPN senior vice president, broadband and interactive sales. "Our expertise in event production, coupled with the quality of Main Events cards, ensure viewers will receive excellent entertainment with our April 23 event. ESPN's unique ability to cross-promote across our numerous multi-media platforms will benefit the entire boxing community, as well as our affiliates in their pay-per-view marketing efforts."
Main Events CEO Kathy Duva said, "Two world title fights, plus Shane Mosley and an intriguing heavyweight match-up for $29.95?! The big winners will be boxing fans."
Mark Juliano, president of Caesars Palace, added, "This event brings together three powerhouses in boxing: Main Events has promoted some of the greatest matches in the history of the sport -- many of them at Caesars Palace; ESPN is the undisputed heavyweight champion in sports broadcasting; and Caesars Palace offers an incomparable location, with an outdoor amphitheatre surrounded by the Las Vegas Strip."
12-ROUND WBO WELTERWEIGHT CHAMPIONSHIP

Antonio Margarito (30-4, 21 KO's) VS. Kermit Cintron (24-0, 22 KO's) 
12-ROUND WBA LIGHTWEIGHT CHAMPIONSHIP
Juan Diaz (27-0, 13 KO's) VS. Ebo Elder (22-1, 14 KO's)
10-ROUND WELTERWEIGHT BOUT
Shane Mosley (39-4, 35 KO's) VS. David Estrada (18-1, 9 KO's)
10-ROUND HEAVYWEIGHT BOUT

Calvin Brock (24-0, 20 KO's) VS. Jameel McCline (31-4-3, 19 KO's)
---
NEW REAL-TIME STAT SYSTEM AMONG SPECIAL PRODUCTION ELEMENTS
ESPN will debut a new boxing statistics system that registers punches during each round in real-time during the round. Other special production elements April 23 will include:
Skycam, which will provide an aerial view of the action, will be used for the first time on an ESPN boxing event both Saturday, and during the regularly scheduled ESPN2 Friday Night Fights the previous evening at 10 p.m. from Caesars Palace.
Multiple Super Slomo replays
The new Trainer Cams, unmanned cameras in each corner
Roving cameras to allow reporter Jeremy Schaap to do live locker room interviews
On-site studio featuring analyst Marvelous Marvin Hagler
The ESPN / Main Events agreement features a premier monthly boxing series within ESPN2 Friday Night Fights in 2005, highlighted by two pay-per-view events. Currently, ESPN PPV includes ESPN GamePlan, a college football season package; ESPN Full Court, a college basketball season package; ESPN Fantasy Football Forecast; and movies produced by ESPN Original Entertainment.