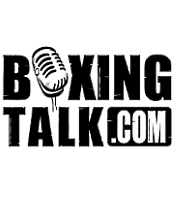 Promoter Gabriel "Bebot" Elorde Jr. believed his fighter Juanito Rubillar was robbed of victory, so he offered World Boxing Council (WBC) light flyweight champ Jorge "Travieso" Arce of Mexico an immediate rematch in Manila in the first week of December.
Elorde is willing to laydown a $100,000 (more than P5.6 million) purse for Arce just to convince him to meet Rubillar for the first time in three bouts outside of Mexico.
"Juanito lost by split decision only, so that means to say one of the judges really saw that Juanito was the winner," said Elorde, referring to the 115-112 decision of judge Gale Van Hoy for Rubillar in the mandatory fight against Arce last Sept. 4 in Tijuana, Mexico.
Elorde relayed his offer to Señor Gulliermo Brito, an associate of Arce's manager Fernando Beltran, right after the controversial split decision win for Arce was announced at El Toreo de Tijuana.
Arce, who absorbed quality shots throughout the bout, received a similar slim-margin verdict, 115-112, from David Harris but Roy Ovalle controversially gave a 119-108 decision in favor of the champion.
"It was a terrible decision. Juanito was the aggressor, he threw more punches and landed more than Arce did," recalled Elorde, who worked as assistant to second Fernando Cabanella in Rubillar's corner.
Elorde insisted that American referee Toby Gibson unfairely robbed a point from Rubillar in the 9th round.
The mandatory challenger, Rubillar's right hook landed at the side of the back of the neck when Arce turned around to prevent it, according to Elorde.
"Arce dropped down to the canvas and acted like he was dizzy then insisted to the referee it was an illegal blow," said Elorde. But instead of ruling a knockdown, Gibson believed what Arce had said and deducted a point against Rubillar on the grounds of punching behind the head.
Elorde couldn't hide his dismay in a post fight interview with a television crew.
"I told them that we were robbed," said Elorde. "I said Juanito must win. And I told them that we want a rematch in the Philippines."
Beltran, who was also the promoter of the fight, wanted to pay his obligation in full after the fight, but to make it safe, Elorde requested to bring the money to their room at Hotel La Mesa Inn. Around 12 midnight, Brito brought the $20,000 purse of Rubillar and $3,600 reimbursement for their round-trip fare from Manila-Los Angeles-Tijuana and vice versa.
Arce, at 5-foot-6, was forced to take off his underwear during the weigh-in that was conducted by promoter Fernando Beltran's people despite the lack of any WBC official being present at the Plaza Revolucion. Th rest of the participants on the card weighed in at the Tijuana Boxing Commission.
After Elorde was heard to change the scale, which he suspected was tampered with to help Arce to make weight, Beltran's people never let Elorde see what was going on as they put a towel over the scale while at least 20 people crowded the champion. "They reasoned, Arce was undressed," said Elorde.
Send questions and comments to: reydanseco@yahoo.com