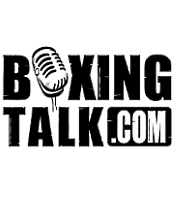 Edited Press Release:
Two members of the Duva Boxing stable of fighters scored victories over the holiday weekend. At Club Cinema in Pompano Beach, Florida, junior welterweight contender Kendall "Rated R" Holt, 19-1 (12 KOs), won a regional title with a twelve-round victory over former world title challenger Jaime Rangel, 30-8-1 (26 KOs). Holt overcame some early adversity when h got up from a knockdown to win a clear decision on ESPN2's Friday Night Fights. "Kendall Holt always had talent and ability to beat anyone else in his division and now he's maturing into a true warrior with tremendous desire and conditioning," said promoter Dino Duva. "We're happy to have been given these opportunities to show the boxing world what an exciting and explosive fighter he is. I assure you, Kendall will be back soon with another devastating performance, maybe even in a world title shot. We know he's ready." With a recent victory over ex-Olympian David Diaz and now, a win over a former title challenger in Rangel, Duva hopes that Holt is quickly moving into position for a major world championship.
Meanwhile, on the very same night at the Westin Diplomat Resort in Hollywood, Florida, Duva Boxing heavyweight Michael Marrone moved his undefeated record to 9-0 (8 KOs), with a first-round knockout over experienced veteran Cliff Nellon, now 14-25. At just 19 years of age, Marrone is already 6' 2" and 210-pounds. The Floridian is tearing through his early opposition. "Michael was virtually born in a boxing gym, so we're not surprised at all at the way he is smashing his way through his opponents," said legendary manager Lou Duva. "He's just a baby for a heavyweight and he's got a great amateur boxing pedigree. He's smart and charismatic. Michael is a fighter that everyone should watch every chance they get while he's on his way up the ladder because he's a future champion. Watch him once and you'll know it too." Marrone will next see action on July 2 on the undercard of the Samuel Peter vs. Taurus Sykes heavyweight contest at the brand-new Reno Events Center in Reno, Nevada.