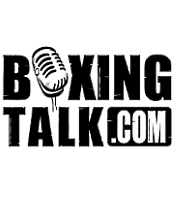 GL: What's the latest with Samuel Peter?
"We're looking for the biggest fight possible right now. We're hopeful to have a big fight over the summer on one of the major networks. We've got some possibilities to explore but I'm confident Samuel will be fighting for a title before the end of the year. We've made a very significant offer for Wladimir Klitschko to fight Sam in the fall. I have spoken with (Klitschko's advisor) Shelly Finkel and they're thinking about and talking about it internally. I supposed to be hearing back from them this week so I have my fingers crossed."
GL: So obviously the Klitschko rematch is Team Peter's preference, correct?
Dino Duva: "Well it's the biggest fight out there in my opinion. There's a lot of directions Samuel could go, but he's going to get a rematch with Wladimir Klitschko at some point. I also have to think it's the biggest fight offer for Wladimir so hopefully they take it. If not we're going to have to fight someone else."
GL: Can you give us any more specifics on this offer you're referring to?
DD: "I don't want to get into specifics out of respect for the other side but this is the biggest money fight out there for Wladimir. I'd rather not get into specific numbers. I gave my word to Shelly that I wouldn't but I do believe this is the biggest offer for Wladimir right now."
GL: Based on your recent discussions with the network would you say Klitschko-Peter II is HBO's preference?
DD: "I didn't make the offer based on any TV deal, I made the offer on behalf of Duva Boxing to K2 Promotions and I'm confident they will accept the offer."
GL: If for whatever reason the Klitschko fight doesn't come to fruition, when can we expect Samuel to return?
DD: "He'll be fighting in the summer regardless and we'd love to do the Klitschko fight in the fall. We don't have an exact date yet but it will be in July or August on one of the major networks."
GL: Kendall Holt has a big fight coming up, what can you tell us about that?
DD: "He's going to be headlining in Atlantic City on ESPN against a Gallardo a solid fighter from California. This fight is going to get him back on track and then we're going to look to get him in with one of the big boys at 140 later this year or early next year. Kendall Holt is ready to fight any 140 pounder in the world and he always has been."
GL: Is there anything you'd like to say in closing?
DD: Read Boxingtalk, watch Boxingtalk and look for Duva Boxing to do good things before this end of this year.
Send questions and comments to: gleon@Boxingtalk.com