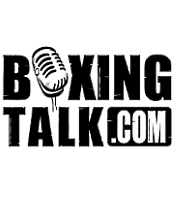 PRESS RELEASE:
  While there are plenty of businessmen and opportunists, only a select few of the fighters in today's heavyweight division have truly demonstrated a willingness to face anyone put in front of them. IBF champion Chris Byrd, 39-2-1 (20 KOs), has admirably never shied away from any challenger. And by facing each other last September, former WBO champion Wladimir Klitschko, 45-3 (40 KOs), and future king Samuel "The Nigerian Nightmare" Peter, 25-1 (21 KOs), proved they belong in that brave group as well.
With Byrd and Klitschko scheduled to rematch on April 22 in Mannheim, Germany and live on HBO, Peter's promoter Dino Duva says he'd like to see the show transformed into a night for True Heavyweight Warriors by having Peter appear in the opening bout.
"You've got Chris Byrd, true to form, being brave enough to go back to Germany and face a man who has already beaten him and you've got Wladimir Klitschko, who continues to fight through all kinds of adversity and has shown the willingness to take on the tough opposition," explains Duva. "Let's make it a night boxing fans that miss the golden age of heavyweights can be proud of by putting Sam Peter and anyone brave enough to fight him in the opening televised bout."
Duva feels the addition of Peter would also add another dimension to the broadcast. "On September 24, 2005, Peter and Klitschko waged one of the best and most dramatic heavyweight wars in a long time. The winner of this fight is going to be on a collision course with Samuel in the near future, so why not make that night a four-man tournament, with the two winners facing each other next? A rematch with Klitschko, this time for the IBF belt, would be a highly intriguing fight given the number of times Samuel put him down. And if Byrd wins, who wouldn't want to watch him try to walk a very thin line all night against Samuel? Byrd always talks about wanting to fight the best opponents in the biggest fights."
By going public, Duva says he's hoping boxing fans will get behind the idea and that the HBO brass will see his logic and set the plan in motion. "Let's start putting the luster back in the big man's division by showcasing the ones with demonstrated warrior spirit. That's what great heavyweight boxing has always been about…anyone, any time, anywhere, the best fighting the best. Even though he came up short in the Klitschko fight, Samuel Peter is still the best and most exciting contender in the world.