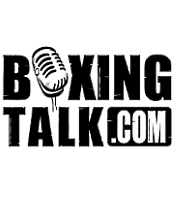 Will Duva back up tough talk with tough fights for Peter?
New York, January 24-The sky is certainly the limit for young heavyweight sensation Samuel Peter.Promoted by Duva Boxing, the Nigerian-born Peter scored his second straight knockout victory on the worldwide television stage when he convincingly disposed of crafty Cuban Yanqui Diaz in Saturday night's co-feature on HBO World Championship Boxing. Peter lifted his record to 22-0, 19 KO's. Peter clearly illustrated that he is a forced to be reckoned with in the heavyweight ranks. 
The 6-2, 245-pound Peter is a knockout artist, having scored 19 of his 22 triumphs by way of KO (86 percent). The 24-year-old Peter has appeared in back-to-back televised fights on major boxing networks.Promoter Dino Duva believes that the Las Vegas-based Peter will bring glory back to the heavyweight division.
"Samuel's puncher-brawler style has given a buzz to a fighter that the heavyweight division hasn't seen since a young Mike Tyson burst onto the scene," said Duva. "Peter is on a mission, on a quest. He is getting better and better with every fight, and is the complete package. He will fight anybody, anywhere on his mission to prove that he is the best heavyweight in the world.
"We will keep him very active, get him back into the ring as soon as possible, and fight him regularly," continued Duva. "He knocked out the veteran Jeremy Williams on Showtime in December in one of the most devastating knockouts in years, and with the  HBO win in January, there is obviously great interest from the boxing networks."
"He can be the savior of the heavyweight division," wrapped up Duva with the prediction.
"The future of heavyweight boxing has arrived," said his manager, Ivaylo Gotzev. "He got his second explosive win on cable television, and his potential has come to fruition. "He is ready for anybody in the world right now. He is only going to get better with every outing."