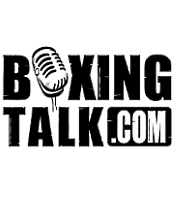 PRESS RELEASE
: New York, Feb. 7-Duva Boxing's trio of young prospects - Kendall Holt, Oscar Diaz and Shaun George - all coming off impressive nationally televised victories in the past week, have established themselves as serious contenders on the fight scene. Holt and Diaz are of particular interest because they fight in the 140-pound division, the hottest category in boxing these days.  The division includes such stars as Floyd Mayweather, Arturo Gatti, Kostya Tszyu and Miguel Cotto.
"They went into their fights in the greatest division in the world rankings as underdogs, and they emerged as world class contenders with their wins," said Dino Duva, their promoter and president of Duva Boxing.
Kendall Holt (18-1, 12 KO's), of Paterson, NJ, is coming off quite an impressive performance. The junior welterweight defeated David Diaz, who was ranked number two in the world,  by TKO in the eight-round on "ShoBox: The New Generation" (Feb. 4). 
"Kendall proved he can stay in there with the best at 140, we look forward to great things for him in the future," said Lou Duva, Holt's co-manager.   "He has that unique combination of hand speed and power."
On the same evening, Oscar Diaz (19-1, 11 KO's) of San Antonio, was involved in one of the most exciting bouts ever seen on ShoBox. The 22-year-old welterweight won a 10-round majority decision over Al "Speedy" Gonzales. 
"Oscar proved to us (and himself) that he has the heart and determination to fight any contender out there. Oscar had been off for 7 months before this bout, and he looks forward to keeping busy and staying active," said manager Lou Duva and trainer Tommy Brooks.  
Shaun George (10-0, 5 KO's)
[editor's note: George is 10-0-1, not 10-0]
, originally from Brooklyn, now fighting out of Wayne, NJ, is a 2-time NY Golden Glove 175lb Champion. "Shaun probably has the most natural talent I've seen since the Pernell Whitaker," said Tommy Brooks, his trainer. 
After overcoming two shoulder surgeries, the undefeated cruiserweight prospect defeated Jermal Barnes on 1/28 at the Tropicana Hotel and Casino for the IBC Americas Cruiserweight Title.   
"Shaun fought back from 2 potentially career ending injuries and proved to everybody he has what it takes to move right into contendership, even with only 10 pro fights," manager Lou Duva explained. 
"I'm ready to take on anybody in the world," Shaun George added.
"Shaun, Kendall and Oscar all showed in their recent fights that they have the guts, determination and most of all, skills to compete with any of the top contenders in the cruiser, junior welterweight or welterweight divisions. We look forward to all of them fighting contenders this year, beating them, and ultimately fighting for world titles." said Dino Duva