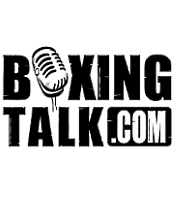 PRESS RELEASE:
Promoter Dino Duva says he was as amazed as anyone by the ease with which his fighter, Brian Minto, won his first pay-per-view showcase. In a rematch of ESPN's 2004 Heavyweight Fight of the Year, in which he was knocked down and nearly out, Minto, 21-1 (12), easily dominated rival Vinny Maddalone on the undercard of the Tarver vs. Jones 3 event at the St. Pete Times Arena in Tampa, Florida, last weekend. The end came at 1:21 of round seven after Minto landed an incredible fourteen straight left hooks to the head.
"I congratulate Brian for his performance," said Duva, "with his surprisingly easy, technically sound destruction of Vinny Maddalone, he established himself as a real player in the heavyweight division."
Minto now joins Duva Boxing stablemate Samuel Peter as a legitimate threat among boxing's big men. "I am astounded by the improvement that Brian showed. His potential is coming together."
So impressed was Duva that he now says the next step for Minto will be a fight against a top contender. "Brian said he was working hard and that he was stepping it up in the gym - lots of fighters have told me that. But after witnessing his destruction of a man he had all kinds of trouble with just a year earlier, I'm confident enough to put him in a tough test next to see how much he's really got. There are a lot of world-rated fighters who would have all kinds of trouble with his speed and technical skills."
Duva says he's hoping that because Minto chose to put on his career-best performance while fighting in front of a mammoth live and pay-per-view audience, the impressive victory will generate interest from the world sanctioning bodies. "I'm hoping Brian will get some of the recognition he deserves from this fight. You'd have a hard time telling me he doesn't deserve a world rating after the clinic he put on. He is ready to fight a top contender in his next fight...I get the feeling this kid is going to surprise a lot of people before he's done."
CLICK HERE FOR THE FULL PRESS RELEASE
Send questions and comments to: gleon@Boxingtalk.net