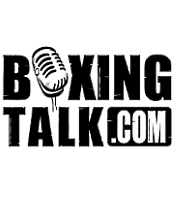 WBC Continental Americas middleweight champion "Ireland's" John Duddy (16-0, 14 KOs) has signed an exclusive contract with Irish Ropes. Duddy, now rated No13 by the WBA, has fought for Irish Ropes his entire pro career. The native of Derry, Northern Ireland lives and fights out of Queens (NY). "I feel great about signing with Irish Ropes," Duddy said. "Over the past three years we've put together a good team. I couldn't see any reason not to sign with them. It's fantastic and they were very generous. I'm really, really glad. Wherever I go in boxing, Irish Ropes is going to be there.
"We're like a family - Eddie (McLoughlin) and everybody in Irish Ropes.  We talk openly about everything and that's what is needed, especially in boxing. It's been great. Right now training has been very good and I can't
wait to go to training camp."
The Irish sensation Duddy is training for his first title defense June 10 against Freddy Cuevas (25-8-1, 17 KOs) on Top Rank's Miguel Cotto-Paulie Malignaggi pay-per-view show at famed Madison Square Garden.
"We've worked with John on a handshake deal," Irish Ropes president Eddie McLoughlin explained. "I'm sure he got better offers from other promoters, but we have built a team of people that he's very comfortable with. John Duddy already is one of the most exciting fighters in the world today and some day he will be a world champion."