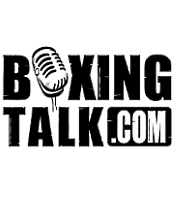 After we conducted a prefight interview with Irish Middleweight champion Matt Macklin 15-1(11) leading up to his fight against Anthony Little this past Friday night, in which he boldly stated "I must say that I have watched him (John Duddy) boxed and I'd beat him. And if they want the fight I will take the fight, we don't see the whole "Well it is a bit of a risk at this stage" we will fight him in the morning" So after hearing the spark that can possibly lead to an explosion in the ring, we decided to get in contact with team Duddy to get their thoughts. Matchmaker, Jim Borzell was nice enough to take the time out to give us his take on the possible all Irish showdown.
RC: Many are already talking about a possible match up between your fighter John Duddy and English born Irishman Matt Macklin, give us..
JB: (Cutting in) Not a lot of people are speaking about the John Duddy–Matt Macklin fight, the only people that are talking about it are Matt Macklin's people. They want a jump off of John Duddy's publicity, that's all; it's as simple as that. We got the horse and they want the horse. They offered us a fight on St. Patrick's Day in the Mohegan sun and unfortunately we will be unavailable because the night before John will be headlining a show at Madison Square Garden.
RC: Wow, that's a good look…. You are talking about the Theater right?
JB: Yes at the Theater, but from what I have read on some other .COM, Brian Peter's his promoter said that he has offered four times more than John has ever made before, that is $10,000, plus a cut of the ticket sales. Which would mean that would be somewhat above $40,000. Well, then we will fight at the Garden on the one night, and then take Matt Macklin on for the $40 plus on the second night.
RC: (I start laughing hysterically)…All right Jim lets not jump the gun here, Duddy still has a fight on the 4th….
JB: (Cutting in) that is only if they allow us to be a little late to the weigh in.
RC: (After laughing for a minute or so I continue). Okay Jim, realistically on a serious note, lets not jump the gun. John still has to get past his November 4th fight and now you are telling me he has another fight already..
JB: (Cutting in again) Okay wait, November 4th (in New York at the Hammerstein ballroom) he has got a fight on December 15th in Miami Florida under the Warriors boxing promotions. We will probably take one more fight between December 15th and March 16th, with the fight on the 16th being at Madison Square Garden, and the preliminary fight is wherever we want to place it, we haven't decided yet.
RC: Jim, you said that you will fight him the next day after Duddy fight's on the 16th of March, but realistically we all know that is not going to happen, and they have made it clear that it is a fight they would prefer to do down the line…
JB: Now, now, now, now the fight on the 16th is against an unknown opponent. It could be Matt Macklin across the ring or it could be somebody else. It doesn't matter to us
Send questions and comments to: ray@boxingtalk.com