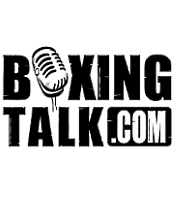 PRESS RELEASE:  With the luck of the Irish, Hitz Boxing Promotions hopes it found a four leaf clover when matchmaker Jim Borzell inquired about introducing John Duddy to Chicago's strong Irish community. The undefeated  Duddy (10-0, 9 KOs), who's good looking, soft-spoken, quick and exciting, took a chance by relocating to the USA to begin his professional career in 2003.  Duddy, who comes from the County of Derry, Northern Ireland, is 5'11", 160 pounds and a non-stop puncher.  His popularity is evident and growing with each match.  "I never knew how lucky I was to be Irish till I came to America," said Duddy.
Promoted by Irish Ropes, managed by the McLoughlin Brothers and trained by Harry Keitt, Duddy didn't know in 2004 if his boxing career was finished or if he'd ever return to the US.  He was forced to take a seven-month hiatus in 2004 because of visa complications and was mentally reawakened when he returned to the City of New York.  Duddy will face the glory again as he takes on Pat Coleman (29-11, 20 KOs) at Chicago's All State Arena, Friday July 22nd at 8pm, with ESPN2 televised.  His biggest fight to date was against Leonord Pierre (16-0) on March 18, 2005, Duddy took him down in a minute twenty-three outside New York.
Included in the action, heavyweight Malachy Farrell (9-0 7 KOs) will be fighting Giuseppe Kidd (3-0 2 KO's). Farrell who is also Irish-American and once trained for the Chicago Police Academy, is managed by Mike Joyce and trained by Marty McGarry.
Also featured will be welterweight Female Lois Theobalb and super bantamweight Artyom Simonyan (14-1-1) junior middleweight Rudy Cisneros and welterweight Nelson Romine.
To order tickets for the July 22 event, phone: (630) 787-6600 or Ticketmaster: (312) 559-1212 or at the All State Arena box office. Ticket prices are $100 VIP, $50 ringside reserved and $25 general admission.  Doors open at 7:00pm, first bout at 8:00pm.