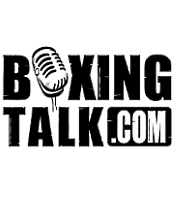 WBC Continental Americas middleweight champion "Ireland's" John Duddy (16-0, 14 KOs) has signed an exclusive promotional agreement  with Irish Ropes. The formal announcement was made today at Jack Demsey's Restaurant in New York City. Duddy, now rated No13 by the WBA, has fought for Irish Ropes his entire pro career. The native of Derry, Northern Ireland lives and fights out of Queens (NY).  
"I feel great about signing with Irish Ropes," Duddy said. "Over the past three years we've put together a good team. I couldn't see any reason not to sign with them. It's fantastic and they were very generous. I'm really, really glad. Wherever I go in boxing, Irish Ropes is going to be there.  
"We're like a family - Eddie (McLoughlin) and everybody in Irish Ropes.  We talk openly about everything and that's what is needed, especially in boxing. It's been great. Right now training has been very good and I can't wait to go to training camp."  
The Irish sensation Duddy is training for his first title defense June 10 against Freddy Cuevas (25-8-1, 17 KOs) on Top Rank's Miguel Cotto-Paulie Malignaggi pay-per-view show at famed Madison Square Garden.  
"We've worked with John on a handshake deal," said Irish Ropes president Eddie McLoughlin. "I'm sure he received other offers from other promoters. He's a great fighter with a great following and some day he will be middleweight champion."  
The combination of his exciting, classic Irish blood-and-guts style of fighting and matinee idol looks have helped Duddy capture the hearts and minds of boxing fans in his native Ireland and United States, particularly on the East Coast, as well as develop into one of the most popular and marketable boxing prospects today.  
"MSG has become my home away from home," said Duddy. "The people of New York have embraced me, I expect there to be a lot of Irishmen at the Garden come June 10."