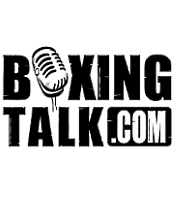 "It's good to be back"
He's Baaack! This past weekend undefeated Queens, NY based Jr. Middleweight prospect John "The Irish Sensation" Duddy 5-0(5) made his return to the ring, quite an impressive one, as he knocked out previously unbeaten Bronx, NY
Light Heavyweight
Victor Paz 7-1. The bout, which came to fruition after both of their original opponents were forced to pull out of their bouts due to medical reasons. Many thought Duddy was biting off more than he could chew, however, 2:06 of the first round  was all Duddy needed to dispatch of the heavier and more experienced Paz. Read on to see what one of the sports most exciting young fighters had to say about his most recent performance, his brief hiatus from Boxing and much much more. . 
RC: Welcome Back John...
JD: Thanks very much, thank you.
RC: We were getting kind of worried...
JD: Hey I was panicking myself, it was a scary experience (Not being allowed back into the U.S.) But now that it is done, and everything is done right hopefully will all be for the better. At the time seven months felt like forever, but now I am back I got all of the paper work sorted out now, I am legal and hopefully we can just keep going.
RC: The last time we spoke you said it wouldn't be a problem leaving and the next thing you know you were gone.
JD: We were lead to believe that it was going to take about six weeks to complete everything, but it ended up taking seven months, but what can you do.
RC: At any point and time did you get discouraged at all and felt...
JD: (Cutting in) Ooh I was very discouraged because of the time, but you can only keep your head up and keep going.
RC: Did you continue to train while you were back home in Ireland?
JD: I was training but I wasn't training like I should. I wasn't doing very much boxing training. I competed in a triathlon and a few runs and stuff, like races.
RC: How much time did you have to prepare for your last fight?
JD: I got back here on the 17th of August, so that is when I started training again.
RC: You recently fought this past Saturday night, and knocked out previously undefeated Light heavyweight prospect Victor Paz 7-1 in the first round, why don't you tell us a little bit about that performance?
JD: I was actually just sitting down, getting ready to watch the tape for the first time. It was a shocker to me, as far as the actually final outcome. Under the circumstance on how things were leading up to the fight and the fact that Victor Paz was heavier than me and he was a southpaw and he was an undefeated fighter. Everybody was saying that we were taking a huge risk that we shouldn't have been. But the training that I have been doing since I have been back has been phenomenal. My coaches have been putting in a lot of time, we have been doing a lot of good sparring, so they felt I was ready and once I actually seen him, I felt confident, he was shorter than me, yet he was weighing 172lbs, and I was figuring he should probably be closer to my weight if not lighter.
RC: What happened to your original opponent and when did you know you were going to be fighting Paz instead?
JD: My original opponent, that morning my manger phoned me and told me I can go gun hoe at breakfast because the opponent that I was suppose to fight had a hole in his head that was never picked up on before. So that fight was no good, and I think Victor Paz's opponent, I think he failed a blood test or something. So the promoter was actually struggling to get the ball rolling then they made an offer and asked if we would fight him. It wasn't until about 9 o'clock on Friday night that the fight was going to happen. It was up to us to take it because the weight wasn't a problem, because I was well underneath it, first he weighed in at 172lbs and my coach said if he can make 170lbs we will fight him. So I went away got a bite to eat weighed in at 165lbs and he weighed in at 170lbs and the rest as we know it is history.
RC: You mentioned that everyone else was concerned about you taking the fight, were you yourself ever concerned at any point?
JD: To be honest with you, I felt strong and I had been feeling good in training. I was frustrated because I was suppose to fight in New Jersey about two weeks ago, my opponent failed the blood test, and just as I was walking into the ring the promoters told us the news. It was 11 o'clock at night and I was all gloved up, ready to walk in and then they inform us that the fight is not taking place. So that was like a kick in between the legs. There were a couple hundred Irish fans that went to see it; they were paying $50 a tickets, and no fight. There was a lot of people that came to check me out and they were very upset, and rightfully so because they paid money to see me fight and they didn't see me fight so. So I was really eager to get back into the ring.
My coach has a lot of confidence in me, even with him saying to me "Look John, I have confidence in you to do this, I think you have the talent" and I put my trust in his opinion. Harry then phoned around a few people and asked about Victor Paz...
RC: Prior to fighting him have you seen him fight before?
JD: No I never have, but my coach Harry had a few boxers that fought and actually beat him as an amateur, way back in 1998.
RC: Since it lasted less than one round, why don't you tell us how the fight went down, and what did you get him out of there with?
JD: I came out and leapt on him from the word go, I was more... I wouldn't say cautious but I was pecking my shots more than normal, I know it is hard to believe it, it was only 2:06 but I wasn't as gun hoe and as blazing as of what I have been before in my first three fights. I was picking shots, I was trying to work his body because it was going to be my first six rounder as well, and I landed a couple of great solid right hands and left hooks to the body. He actually landed a good right himself, the crowd all thought it was a clean shot, and it got them up, but even though he caught me with that shot, as a matter of fact everybody asked me how did I feel when he caught me with that shot, and asked me how I felt and I told them that I kind of grew with confidence because I knew then that he actually couldn't hurt me.
Then sort of gradually I just worked my way bobbing and weaving working the right to the body, and left hooks. It was a right hand and then a left hook to the head that he walked under as I put him down in the conjurer and it was end of story after that.
RC: Did you actually knock him out of the ring as it was reported?
JD: He nearly fell out of the ring, he fell and he was lying on the bottom rope. I was as shocked as everybody because I was mentally prepared for a good tough six rounds. He has gone the distance six rounds before, and with the training I have been doing, I was more than prepared. So I was as shocked as anyone. I must have thrown a good four or five punches, they weren't big swings, it was just a nice neat combination that came off good.
RC: Who were you using to help prepare for this fight as far as sparring?
JD: I can't remember any of their names in my head, but there are a few guys, I am currently training out in Far Rockaway in the Irish Ropes Boxing club, and that is where my basic camp was. I was traveling to Gleason's to do a lot of my sparring. The coaches were doing a lot of work with me, we just went back to the basics just working on the jabs, the right hands, and getting my balance right. I haven't been able to get training like that while I was gone, so I am just thrilled now that I can just go full steam ahead now that I am back in America.
RC: So when can we expect to see you back in action?
JD: At the moment, there is talk about me hopefully fighting on the Lou DiBella Bill on the 18th of November in the city. Dmitriy Salita is also on it, they are going to let me know for certain probably by the end of the week. Hopefully we can get to fight that night, because it would be nice to fight in the city again so that all of my local fans can attend.
RC: John, you will be sharing that fight card with some other local big ticket sellers, who's going to have the biggest, crowd on hand that night?
JD: (Laughing) I don't know and I don't care, because you never know what might happen.
RC: Your presence on the local scene was certainly missed while you were away, is there anything you would like to tell the Boxingtalk.com readers our there as well as those who missed the energy you bring to the fights while you were back home in Ireland?
JD: It's good to be back, I'm glad to back and I can't wait to get back onto the fight scene, and hopefully put on a great show for everyone.
CLICK HERE FOR MORE OF THIS EXCLUSIVE INTERVIEW
Send questions and comments to: rayocampbelljr@hotmail.com