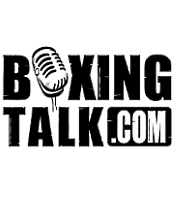 PRESS RELEASE:
Unbeaten Irish middleweight sensation John Duddy (11-0, 10 KOs) will headline "Mayhem in Mansfield," September 17 at the Dana Barros Sports Complex in Mansfield, Massachusetts. "Mayhem in Mansfield" is promoted by New England Ringside Promotions in association with Irish Ropes and Cedric Kushner Productions.
Duddy, 26, is a native of County Derry in Northern Ireland, now fighting out of Queens (NY). He is coming off of a scintillating eighth-round knockout of veteran Patrick Coleman (29-11) last month on ESPN2 Friday Night Fights.
"It's long overdue," Duddy said about fighting in the Boston area. "I'm really excited about fighting there. Boston has a large Irish contingent. I'm looking forward to having a lot of fans there and, hopefully, leaving with a lot more than I have right now. I'm going to put on a show so they know who I am. They're going to see an all out explosion in the ring."
Duddy will be in the eight-round main event against and opponent yet to be determined.
"We're excited to have one of the top prospects in boxing headlining our show," New England Ringside Promotions president Rick Brutti added. "John Duddy is a star in the making and fans around here have been waiting a long time to watch him fight live. Dana Barros, the former NBA star, owns a beautiful facility that's within a 30-minute drive of Boston, Providence and Worcester. It seems natural to have a former Boston Celtics player hosting a fight featuring John Duddy and James Moore."
Moore (1-0, 1 KO), a Bronze Medal winner at the 2001 World Amateur Championships, is scheduled to fight in his first six-round match. The 27-year-old junior middleweight is from County Wicklow, Ireland. He now lives around the corner from Duddy in Queens.
Former Massachusetts super middleweight champion Derrick "Double Impact" Whitley (22-23-3, 11 KOs) is matched against light heavyweight Dhafir "No Fear" Smith (13-9-2, 3 KOs) of Pennsylvania in the eight-round co-feature.
In scheduled four-round matches, Worcester welterweight Luis Villamontes, fighting out of Brockton, faces David Lee Marquez, of Colorado Springs, in pro debuts for both fighters; three-time New York City Golden Gloves champion Jorge Teron (5-0, 4 KOs) is also on the card. Other undercard bouts will soon be announced. All fights and fighters are subject to change.
Tickets are priced at $100.00 (VIP/ringside), $55.00 (reserved), and $35.00 general admission. Tickets may be ordered by going to
www.ticketweb.com
and will be on sale at the doors the night of the show.  Doors open at 6 p.m., first bout at 7:30 p.m. 
New England Ringside Promotions is a division of New England Ringside whose boxing interests also include a monthly magazine, six weekly radio shows, and popular web site (
www.newenglandringside.com
). For more information about New England Ringside Promotions, New England Ringside or advertising/sponsorship inquires visit its web site or call 781.932.1190.