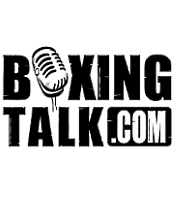 The last few years of Nonito Donaire's career has been spent in obscurity fighting bouts when he could get them, mostly against fighters who weren't anything special.  Over the last year, however, Nonito's career has taken a turn in the right direction culminating with his NABF Title win this past January on Shobox.  The road to this point has not been an easy one, nonetheless, Donaire has made the most of his opportunities winning two regional titles while paying his dues. 
His amateur credentials, though solid, were brushed aside when it came time to turn pro for Nonito after his failure to make the 2000 United States Olympic Team.  "After watching what happened to my brother's fight I had it in my head that I could not beat this guy, even if I did they wouldn't give it to me, not that I didn't try because I still thought I won the fight," Donaire stated about the final round match against now WBC Flyweight Champion Brian Viloria.   Both Nonito and his brother Glenn refused to fight in the consolation bouts to determine the alternates for Sydney.  Soon afterwards, Nonito made the decision to turn pro at the age of nineteen.
In Nonito's second fight he met disaster losing to Rosendo Sanchez in a fight he took on short notice.  "That was the only guy I was not able to knock down," Nonito remarked as he followed up, "It was a close fight that I thought I won, but it could have gone either way."  Sanchez would retire one fight later and Nonito would not get the opportunity to avenge his only defeat.  As it would come to pass, the short notice fights would not stop at this fight as Nonito would find himself in The Philippines to show his boxing ability to his country of origin.
Nonito's sixth fight found him fighting for his first regional title against eventual world title challenger, Kaichon Sor Vorapin for the WBO Asia-Pacific Title.  "I took that fight on short notice and basically so I could afford to go home," Nonito recalled about the encounter, "I knew I wasn't in the best shape that fight and that I couldn't go the full twelve so I tried to take him out early and he couldn't take my punches."  Donaire would win this bout knocking out Vorapin in the second round and take the title, a belt Nonito would never receive.
Upon returning home to the states, Nonito continued to have problems finding fights and the desire to fight was missing.  "It was like I was always fighting for everyone else.  My heart wasn't in it and then I wasn't going anywhere so I decided to just quit," Nonito commented about his time off.  "During that time I did a lot of searching inside of me and I realized this is what I truly love to do and now I put my heart into it.  It has made me a better in training and in the ring because I put all my heart in it."
Since his return, Nonito has seen his career start to flourish.  In May of 2005, Nonito received the opportunity to fight on ESPN on the undercard of Webb-Celaya.  A few months later, Donaire finally got the break he was waiting for fighting in the walkout bout of Sam Peter against Taurus Sykes.  Nonito raised a few eyebrows with his crisp combinations with speed and power.  After his victory Nonito commented, "You have yet to see the Flash."  Most of the crowd had already packed it in, albeit, the important people were watching and Nonito was invited back to the Reno Events Center to fight on the undercard of the Showtime Doubleheader of Byrd-Williamson and Toney-Guinn.  Donaire stole the show with his first round knockout of Daniel Gonzalez.  Nonito commented on that victory, "I really wanted to go out and impress because my whole family was there."  Impress he did indeed as he caught the eye of Gary Shaw, who signed him to a promotional deal and put him in the ring a month later against his biggest test to date.
Just a few days before his fight on the undercard of Lacy-Pemberton, The Filipino Flash discovered we would be fighting Ilido Julio, a former fringe world champion who sported a record of 33-6-1 coming into the fight.  Undaunted, Nonito stated, "This guy's no joke, but I'm happy that I'm getting to fight him because I only want to continue to fight tough fights."  The fight was a tough one for Donaire, as it would come to pass, Julio would use his craftiness to foul and slow Donaire down.  Nonetheless, even with the low blows could not slow Flash down enough as he pounded his way to a unanimous decision dropping Julio twice in the final round.  In this fight Donaire would injure his hand that he would not heal completely before his next fight.
His next fight would be his biggest to date against a familiar face.  Donaire would face a foe that he used to spar with in Freddie Roach's Wild Card Gym, Kahren Harutyunyan.  Harutyunyan Was a challenge because he was able to spar and train with world champions including Manny Pacquiao.  Donaire was sparring mainly with his dad and cousin.  This created a bad habit of keeping his hands low, which hurt him in his Shobox debut.  That being said, Donaire impressed using quick combinations in the opening rounds and dropping Harutyunyan with a jab in second round.  As fate would have it, Nonito's hand injury would surface and prevent him from letting his hands go as characteristic of Flash.  At the end of the night, Nonito won a curious split decision of 97-92 twice and one judge scoring it 95-94 for Harutyunyan.  With the win on Shobox, Nonito picked up his second regional title, NABF, and landed the world ratings in the WBC.
The future looks bright for the young Filipino fighter from San Leandro, CA.  Cameron Dunkin, Nonito's manager stated, "This kid is not only has the potential to be a world champion, he's got the potential to be pound for pound one of the best."
Nonito says, "I only want to fight guys who I can improve by fighting.  I want to work hard and learn something new everyday to improve." 
Send questions and comments to: presnellcharles@yahoo.com