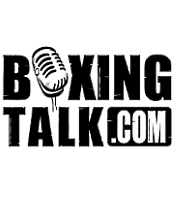 "He can box Otis Grant for the NABF title and an eliminator for the WBC Title or 2) he will fight Danny Green or 3) he will fight Joe Calzaghe."
JA: Why hasn't Scott had a chance to get on some of the big networks?
Don Majeski: Yes, well I think if you look at the entire division...you look at Otis Grant. He's fought 3 rated contenders, he hasn't been on HBO since losing to Roy Jones. You got Eric Lucas who is a former Champion of the world. Eric hasn't been on. Scott hasn't been on. It's a neglected division with some of the best fighters in boxing. We're not even talking about the World Champions. If you look at some of them guys like Joe Calzaghe, Mikell Kessler who are really outstanding fighters.
JA: Was the Beyer fight more an issue of fighting over in Germany?
DM: I don't think that he (Jimmy) was offered to buy the fight. He wasn't offered to buy the Marcus Beyer fight. I think that the only way that they will fight him is if he is the mandatory contender.  So for the number one contender position, anybody who's fighting for the mandatory position has to go through Scott Pemberton. If he wants to get a shot, he may have to fight two eliminations, which he may not want to do, because the depth of the division. They might wanna order that. But having said such, he's in a position to make big money in elimination fights, probably as much as anybody fighting for a World Championship.
JA: Who are some of the guys Scott could possibly fight in an elimination match? Is it Calzaghe?
DM: Well, Calzaghe is the Champion. But to get to the WBC title, you got Otis Grant, Eric Lucas, Cristian Sanavia, the ex champion, and Danny Green as well as Scott. Now Sanavia fights for a European title on the 16th of July. If he loses that fight, he will probably be eliminated.
JA: How realistic is it for a Super Middleweight Tournament?  I have been hearing some things about that.  Is that a possibility?
DM: Jimmy (Burchfield) would like to do that. But I think that one of the problems with that is the parity with who would be brought in. But I think that we can have a tournament with multiple promoters involved. Some can fight in Canada, some in the U.S, some in Australia. I know that Scott has an offer to fight Danny Green in Australia. There's also an offer to defend his title against Otis Grant in Canada. As well as the offer to go fight Calzaghe
JA: Are you guys just waiting in the wings to make a move?

DM: Well I think that Scott will make the move this week. He can box Otis Grant for the NABF title and an eliminator for the WBC Title or 2) he will fight Danny Green or 3) he will fight Joe Calzaghe. By Monday we will definately know.
JA: Do you guys feel as though you are getting bullied into a situation? Because of the fact that you been waiting so long that you have to make a decision at a certain point soon?
DM: Unfortunately, because of the situation he was involved in with the Omar Sheika fight that was pending. We lost almost the entire year. I don't think Scott has fought this year. Financially they were waiting for the big payday with Omar Sheika. Now Ironically Omar Sheika gets the title fight with Marcus Beyer.
JA: Do you think If Omar wins, Scott will get a shot?
DM: Well, I think if he wins he will be tied up with Beyer. Unless Scott is the mandatory, I don't think it will happen.
JA: Yes I believe Scott is the mandatory for the title In March of next year.
DM: He is not the mandatory; he is the number 1 contender. He has to fight an elimination bout.
JA: So that's the rule?
DM: That's the rule that the WBC has. Sometimes they can order multiple elimination bouts. They have talked about that because the depth of talent is so great. Now Scott has 4 former World Champions waiting behind him.
JA: Why do you think HBO or Showtime hasn't stepped up? Because I know they have had Jeff Lacy and other fighters on there.
DM: Why they haven't, I don't know. I can give you some of the numbers so you can ask. It's as mystifying to me as any casual boxing observer. They put on a 35 year old Ike Quartey against Verno Phillips. They put on a fighter like Casamayor who is over the hill. So there are a lot of guys there that are getting shots and the Super Middleweight Division is getting totally neglected. I think they are really over looking something, I think that this division has the best potential in boxing. Any one of those matches would be an exciting fight. You have four outstanding champions and four outstanding contenders. All of them are competitors and all of them are exceptional. Maybe they have a blind eye to it or maybe they're not aware of It. But I think that It's a great potential division.
JA: Where would you like to see Scott go next?
DM: Well, that's up to him. He's been in a good position with the WBC for a long time.  But by the end of this week, he has to make his decision to defend his NABF Title. That would be against Otis Grant. Or he can also go into a title fight with the WBO Champ. So he's got three solid offers right now. Whatever he decides to do, we will support him.  
JA: So he's in a win, win situation.
DM: Yes. Right now he's in the best position he has ever been in, in his entire career.  
JA: Is there anything that you would like to say to the Boxing Fans around the world on Boxingtalk.com?
DM: Yes, I think that you can look forward to the rest of 2005. In 2006, it will be the year of the Super Middleweight. I think that is the division that is going to unite everybody. Because you got tremendous fighters, three of the four World champions are undefeated at Super Middleweight.