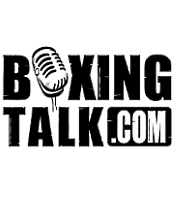 Rahman-Barrett, Toney, Byrd, Mayorga-Castillejo and maybe even Judah to fight on DKP PPV July 23!
Based on the way Showtime has been eating HBO's lunch this year, one would expect what used to be boxing's premier network to wake-up and smell the coffee. Instead, Boxingtalk understands that HBO's undying devotion to WBC heavyweight champion Vitali Klitschko has reached unchartered heights, or shall we say depths. Would you believe us if we told you that HBO didn't want to purchase the WBC interim heavyweight title fight between Hasim Rahman and Monte Barrett for its July 23 date?
Well, it's true. For reasons unbeknownst to us, several sources close to the situation have informed Boxingtalk.com that HBO didn't want to purchase the fight.
But wouldn't airing Rahman-Barrett on HBO with the Hopkins-Taylor rebroadcast as the televised co-feature spark some interest in Vitali Klitschko versus the winner? Of course it would.
Rahman and Barrett is guaranteed to provide excitement, but perhaps HBO would feel as though it will diminish ITS champion by airing the bout.
You see, by allowing two guys to fight on their air for an interim version of Klitschko's THIRD of the heavyweight championship, HBO might help Don King create a personality capable of generating more than 120,000 PPV buys (or 75,00 depending on who you talk to), thereby putting some jobs at risk since HBO has been trying to milk the KlitsCOW for a few YEARS now.
You could bet your bottom dollar that Klitschko doesn't want to see any interim title fight take place since an interim champ is entitled to 45% of any potential purse-bid.
In my opinion, HBO doesn't want to air this fight because Klitschko is THEIR champion and they want to protect him by not associating themselves with a fight that hurts his position at the negotiating table.
If HBO doesn't care about the title, they don't need advertise it, but at the end of the day, aren't they supposed to be all about putting on the best, most competitive heavyweight fights available?
Hasn't HBO punished boxing fans enough this year? Ask yourself this, other than the Morales-Pacquiao
PPV
, what has HBO done this year?
Can someone please forward Ross Greenburg and Kery Davis the phone numbers of Showtime's Ken Hershman and Jay "I love the internet" Larkin?
Boxingtalk can also be the first to inform you that HBO has already blown it.
Without HBO's help, Don King Productions has decided to move forward with one seriously stacked PPV. As you already know Hasim Rahman-Monte Barrett will fight for the WBC's interim heavyweight title and the right to challenge injured champion Vitali Klitschko when he returns later this year. You should also be aware that Javier Castillejo will defend his WBC junior middleweight championship against former welterweight king Ricardo "El Matador" Mayorga.
What you may not have heard about until now is that King has added IBF heavyweight champion Chris Byrd and newly crowned WBA heavyweight champion James Toney to the show.
DKP also expects to add undisputed welterweight king Zab "Super" Judah to the festivities provided he makes easy work of mandatory challenger Cosme Rivera this weekend.
So that's Rahman-Barrett, James Toney and Chris Byrd defending their titles, Mayorga-Castillejo and Zab Judah-TBA.
Knowing King, another championship fight or two will be added to the show before all is said and done.
Come July, it seems as though boxing fans will have to decide what to shell out their money for . Will it be Hopkins-Taylor on July 16 or five "championship" fights on DKP's PPV the following week?
The Garden has been rumored as the venue, but nothing is even close to being solidified. King has already put several casino's in Las Vegas on notice, and he's also considering taking the show out of America. I wouldn't be surprised if Showtime helps King distribute the PPV.
At the end of the day, one must wonder if Klitschko comes to NYC and barges into Ross Greenburg or Kery Davis office just to lay his pimp hand down? I imagine that conversation would go something like this.
SLAP!
Vitali: "Give us all of your money!" 
BACKSLAP!
Vitali "And don't pay anyone else either because I'll be back on April 30...no, no, June 18...no, no no, July 23...no, no, no, no, September or October.
HBO suit: "But Vitali...
SLAP
"This is about world domination, now listen"
HBO suit: "But...
SLAP SLAP
"No interrupt when I speak, just for that, give July 23 to my brother!"
SLAP SLAP SLAP
"If I slap you one more time I'm going to hurt my hand and I won't be back till 2007, so obey me now. And even in 2007 I still be Ring Magazine champion because they cannot take it away. HA HA HA HA!"
Send questions and comments to: gleon@Boxingtalk.net