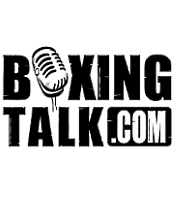 Don King Undresses HBO Video Trascript
At the Trinidad-Mayorga post fight press conference promotet Don King told the press in attendance, "Larry Merchant has a way of putting people down which we all done got tired of. Larry Merchant in his HBO style decided to put the guy down and make him feel bad like he didn't do nothing. Thanks to Zab Judah's courage and stamina he told Larry Merchant "Give me my props. I did what I'm supposed to do. I'm just tired of you putting me down. So I just want to appluad him for that because that in itself is a wonderful thing. We're tired of Larry Merchant. It was a great show. I think that all of the fights were electrifying. The fight with Rosendo Alvarez and Mendoza was a nice fight and everybody saw a great fight there. And the fight with Collazo. And so therefore I'm serving noticethat I don't think I'm going to be with HBO anymore. I think that I got a contract to fulfill on Nov 13th and owe them one fight with Tito Trinidad. I think that the double standards that they displayed, where I think we've all just had about enough of it. It is all HBO's way or no way. And they got guys now that they're all trained to keep Don King off the camera. Don't let Don King be seen yet I'm the laborer. It's almost like slavery. You do the work and they get the pay and they be the master. I can't live like that."
"Whatever it is I've reject it. I cannot live that way. It's a double standard over there and they certainly discriminate. They have Arum's commercial all through my program but they hardly put my programs on the promotions. On the fight with Tito Trinidad they gave us six days to promote that fight and they gave Arum six months to promote Oscar De La Hoya and Bernard Hopkins for that swimming session that they had. There is a certain time that a man has to say "If you don't stand for nothing, you don't live for nothing" so I'm speaking out iregards and irespectable what they think they may be able to do to me. Frankly my dear I don't give a damn.
"There's a time for crying, there's a time for shouting, there's a time for walking, there's a time for praying, there's a time for liberation and freedom. And what I find here is that they are promoters and they got the senators working on us. As promoters we take the responsibilities for being the promoter. They in kind is the promoter and they hide defacto, they are the promoter. We get thier problems with all these accusations, we robbing the fighters, we doing this we doing that. And they have an undermining network that goes out and steals your fighter. They go into subterfuge and intrigue to steal your fighter. To find that you think you with somebody and you say "Charge" and you go up the mountain and you got daggers in your back looking like a porcipine.
"So I'm just waiting on Tito, we owe them one more fight. Tito did a terrific job. Eleven years ago Seth Abrams was at HBO, I wrote a letter for the same thing because Larry Merchant and his hatred that he displays on the network. Everybody on and off knows what he stands for. If the same thing is applying eleven, twelve, fifteen years later and he still doing it then he got something on them that they got to let him do whatever he wants to do to discourage and denegrate people like he did this young man (Judah) tonight. Like he tried to do with Tito Trinidad like as soon as he tried to mention my name he cut him off. If they want to play that way I don't even know why they do business with me. If you hate me that much then you shouldn't have me on your network. But the deal is I got the product. How long I'm going to keep it, I know not. But I got it now. I got it now (applause), I got it now!
"I'm just going to say that I'm looking for a home. I'm a homeless promoter. Anybody who's loving well let them come because I can't live this way. Nobody can make a decision over there and when the boss makes one his help totally disregards it. So therefore he has no potency in whatever he says. Convince a man this is will and he'll have the same opinion still. So I got to deal with what is real. And I'm waiting on my fighters, hopefully my fighters will stand by me because I am standing by my fighters. If they do, they do. if they don't, they don't. It's just about time now to say..hey what that guy said on network, I'm not going to take it no more. So that's the way it goes Lord. Hell no I'm not going to take it no more. That's what it is and we're just waiting to see because when it gets to where one of the most fairest guys I though in the business was Ross Greenburg."
"But when it gets to where is help wants to keep people from fighting. Like when Hopkins reneged on his contract not to fight him even after he had signed it. He signed the contract to fight Tito Trinidad, Tito being a man of honor he called me up and says I'm ready to fight in November. He signed to fight in November. Bernard Hopkins had signed before November that if he won in the tournament that he would fight Tito back. So Tito was waiting. And they called me up and said we'll give you another week. So I asked bernard would he fight Tito. Bernard reneged on fighting Tito. And then after the week was up Papa called me up. He said "Is he going to fight?". I said he's still reneging. So whan he reneged Papa said Tito will retire. He's dishonorable, I will retire. You can ask Papa when he gets here and he will verify it. (Someone starts shouting from the crowd) No, no , no. We matched ...yes (listening to person talking in crowd) No that is not true.That is not true but it's a valid point coming from a very good friend. Let me tell you what the difference is. The difference is seventeen thousand people in this arena and when we went to Philadelphia we didn't draw flies at a duck. Eh (cutting person in crowd off) with Bernard...
"When you talk about more money you got to talk about it like it is. Tito...no, no ,no. But you just spitting and you don't know. Let me correct you brother (laughter). I know you on the money. Let me tell you what's happening. Yea, it' alright. Tito signed to fight for the same amount of money as Bernard. He did not get more money and even though he was the attraction which we all can see viewing from tonight. But Bernard, as you can see is a radical individual and he just hit the lottery and don't know how to cash the ticket. That's what that is. So now you got to understand that there was no disparagment it was just a matter of fact. What he did is renege and from that dishonorable thing it happened. Now let me tell you about my network, the one thet I love, HBO. The only place to be if you watch tv. HBO told me they didn't want Bernard Hopkins on thier network.
"They didn't want him. Don't bring him in here. We don't need him. No matter how I beg, plead, control , will lay down on the floor rolling around with tears in my eyes and they said we don't want Bernard Hopkins. I don't care who he fights we don't want him. Now when he leaves me he's the star of HBO. I mean there is something wrong with this picture. They din't want him no kind of way. Now since he's away from me they put him on my program tonight. I can't believe that. Here is a man they put on a program to discuss my fights when they said they wouldn't put him on the program no matter what I did as long as I had my contract with them they weren't trying to promote him. Now all of a sudden he has became the heart and soul of HBO. I just don't understand it.
"You be the judge. Because they wouldn't even let me talk about him on the telephone. They refused every type of situation I could do to try to appease to hold Bernard and then as soon as Bernard got away from me they're ready to put up 10 million here, 5 million there, anything for Bernard. It tells me, I don't know what it tells you, but it tells me that it's ME they're trying to get rid of. Well they don't have to do that. They don't have to do it that way. Just say goodbye. Just say goodbye...(to someone in crowd) Why are you saying it isn't possible? Because I don't like Bernard I can't make millions with him? What are you doing? Or are you so simple minded that you don't understand? What it's all about?
"That's entirely up to Tito. If Tito wants to fight him if that's what he came back for, if he wants revenge that what he would get. I'm not going to stand in the way of Tito knocking out Bernard. If that's what he wants to do, that's why he went on. It's alot of questions they're asking on HBO tonight. Will Tito fight oscar De la hoya and get 20 million or fight Bernard and get 12 million? That's what they ask. Everytime I put on a show they wwon't mention my name almost like the bubonic plague. Like they didn't do this, I did. They were going to be the telecaster. This is what I'm up against. Now all I want to do is to make certain that my champ. (loud applauding as Trinidad enters presser). TITO!