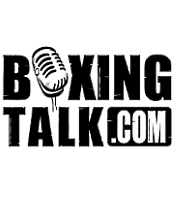 GL: One Klitschko is running away from his mandatory, while the other is trying to enforce it. First let's deal with the runner, Vitali Klitschko, who won a vacant title in April 2004, but has yet to make a mandatory defense. Hasim Rahman and Monte Barrett are fighting in Chicago on August 13 on (Showtime) PPV and although the winner of that fight should be Vitali Klitschko's next opponent, it appears that the WBC will allow Klitschko to make yet another voluntary defense against Calvin Brock. How do you feel about that?
"First of all I don't believe the WBC will do that. I believe that the WBC is honorable and they will stand up for their rules and do the righteous thing for boxing. I have yet to be surprised by them, however, let me take this from the beginning. I believe Vitali Klitschko is being destroyed by the same man who destroyed Mike Tyson. Economically he bankrupted him, spiritually he bankrupted even more.
"He quit on the stool due to this man mismatching him with nothing but giants from the beginning. I literally cried because this man is a great fighter and a great human being. Yes, he goes out there and he does things in a childish way, however, when he was with me he was the super hero of the world that would take on anybody, anywhere, anytime, and they brainwashed him against Don King to bankrupt him spiritually and economically. When he's with Don King he's rich, he doesn't owe any money to anybody and he's making $30M per fight and leaves $150M for four fights on the table and in my opinion, this man walked away from that for listening to this man's advice.
"Shelly Finkel was supposed to take him to new heights and he took him completely backwards. Tyson owed no one and I was paying him more than Finkel gets him just for training expenses. I don't have to argue this, I just put it out there and tell it like it is because the facts are the facts. Tyson with Don King and Tyson without Don King the public can be the judge."
GL: It's clear that you believe he mis-managed Mike Tyson, why do you feel he's leading Vitali Klitschko down the same road?
Don King: "He's leading him down the same path. First of all, he destroyed Tyson by putting him in with Goliaths, I wouldn't have ever put Mike in there with Lennox Lewis and like a soothsayer, I predicted it would be homicide six months before the fight happened. I would have never rushed him in with Lennox Lewis when he wasn't prepared emotionally, physchologically or physically.
"Take the same guy with another heavyweight, Vitali Klitschko. He's on the self-destruct path because he's playing with trickeration and treachery. A fighter can survive these manipulations and dealing with the master of illusion that Shelly Finkel is, but he cannot survive cowardice and Vitali Klitschko is on the path of cowardice. It was Vitali Klitschko who got hurt, not Rahman. And as you said earlier, he started out with the vacant title fight after losing to Lennox. The same Lennox Lewis that beat up Tyson, beat up Vitali Klitschko. The only differnce was he was in superb condition for Mike Tyson and he was in no condition for Vitali Klitschko."
"Vitali gained fame and acclaim from losing and fights for the vacant title against a fat, overweight, Corrie Sanders. Corrie Sanders was there because he had beaten his brother. Sanders was in no condition like he was for Wladimir. But then he had two mandatory challengers from the organization, Hasim Rahman and Monte Barrett. Rahman was #1 in most organizations but he wanted the WBC belt because that's the belt that he won from Lennox Lewis and I applaud him for that. Then he goes in and he's scheduled to fight him on April 30. They tried to say that I asked them for options which is a categorical lie. I never asked them for no options, they asked me for options because they wanted a return match. When a fighter has a mandatory it's winner take all, if you can't agree you go to the pursebid. I made a deal with him that he reneged on when the Wladimir deal didn't go through, Shelly Finkel.
"So now Vitali pulls out of April 30 because he has a jogging injury. We reschedule the fight for June 18, another pull-out. We reschedule the fight for July 23, another pull-out. The WBC in its genius to protect fighters, declare an interim championship fight. They want the #1 and #2 and both of these could fight Klitschko consecutively, one at a time, they declare them two guys to fight each other in order to fight Klitschko once he's medically fit to fight. We accepted that and I have to tell you that I applaud Rahman and Monte Barrett for being two of the saviours of the sport, because if they were trying to gain money without the glory of the sport, they wouldn't be fighting each other. These two guys chose to show the public that they're the two best guys in the world and I'll tell you this right now, Vitali Klitschko won't beat the winner of this fight."
"I schedule the Rahman-Barrett fight for July 23, HBO comes to me and asks me, would I move the date and they would back the fight on August 13 if I move off of the July 23 date. They said it would be too close to the Hopkins-Taylor fight and they didn't want me going against that. I went to the WBC and told them that the President of HBO sports had asked me to move the date and they would back the fight and put it on August 13. And he also told me that there wasn't nothing sacred about Klitschko fighting on September 24 as long as he's fighting the winner of interim title fight. Based on his word, the WBC lets me move the date that was first scheduled for Klitschko and Rahman, and when Klitschko pulls out for the third time in a row they declare a fight fo the interim world championship and Rahman accepted the challenge. Then as we announced the fight in Chicago, we had a big press conference, I'm being led down the path and HBO reneged. They reneged because they said they didn't want to lose money, and I told them I don't want anyone to lose money. The only person you're losing money with is Klitschko. It's amazing! Prior to that, Ross Greenburg had told me that he didn't want any more voluntary defenses, he told me that he wanted to put the best with the best and have one champion for the public.
"I agreed with that 1000% and I said I would support him on that and structure a tournament that will bring forth another unified undisputed champions. He said don't come to me with voluntary defenses or lesser opponents and I said I wouldn't do it, and he said he wouldn't allow it for Klitschko. He said you get the WBC to move the date and I'll go talk to Shelly. He goes and talks to Shelly and Shelly rejects it. What he has there then is Vitali Klitschko ruling the lives of all the heavyweights, because in the rejection and reneging of his word with me, he's supporting a voluntary fight for Klitschko, a fight of no importance, now he's doing exactly what he said he wouldn't do."
"Somehow or another, Shelly has manipulated him into doing it. He stood up against Oleg Maskaev, which would have been a terrible disgrace, and Calvin Brock isn't a disgrace, he's a decent guy but he's rated #13. He's not even in the top ten in the world. He had a fight over a declining Jameel McCline. It's not like that some big win because Jameel could have been the IBF heavyweight champion of the world, but Chris beat him in the late rounds. Now, based on that type of a record, how can you say he's ready for a heavyweight title fight? And HBO will support it because he's an undefeated Olympian and Vitali's coming off an injury that he should just fully recover from before he steps back in the ring to fight the winner of Rahman-Barrett? Brock didn't want the fight because up until Friday he didn't want to sign because he even knows he's not ready. But they're rushing him because they're desperately trying to avoid the winner between Rahman and Barrett for the interim world championship."
GL: Do you think it's has more to do with them nothing wanting to deal with the winner of the interim title fight or more to do with them not wanting to deal with you?
Don King: "Maybe it's a little both, but the main thing is that dealing with me won't be as hard because I want the truth to shine out. I want the truth to be out there for the public to see it so everyone can be the judge. I have three belts now, three and a half because the winner of this interim title fight owns 45% of the fight. With three and half in there, it's either he fights the winner of Rahman and Barrett or gives up his belt. I could deal with either one, but giving up his belt would be going down the path of self destruction."
"I don't think Vitali is getting the right information, therefore he's acting on bad information. They're desperately not trying to deal with me because I have three belts and after August 13 three and a half. And I'm willing to put all of them for them to fight each other because the public deserves this. And for that I have to praise Rahman and Barrett. Hasim Rahman is truly dedicated and committed to becoming the heavyweight champion of the world again. Here's a man who gave up his mandatory fight with Klitschko, which is unavodiable for Klitschko, because he wanted to keep himself in the public and wants the public to see who is the best heavyweight out there in the world. I can't give him enough applause because he's keeping hope alive and plans on rising to the occasion.
"Monte Barrett did likewise. He had an avoidable mandatory with Chris Byrd, he was #1 to fight Byrd and could have went for a respectful championship rather than facing a hard hitting Hasim Rahman for the most prestigious heavyweight belt, the WBC. He gave up his opportunity to go fight the best. Monte Barrett says he's the best in the world and he's looking to fight the best in order to prove. These two guys should be the story out here because they're taking the big risk and the big risk should give them the big reward, a fight against Vitali Klitschko.
"Klitschko on the other hand is trying to find a way out and there is no way out. He was looking to fight Oleg Maskaev, and if HBO would have taken that it would have been a total disgrace, but Klitschko wanted him. Calvin Brock is a disgrace too, not to the extent of Maskaev but he's the kind of opponent you take after you've proven your worth against the best. No one can say anything if he fights a Calvin Brock, Larry Donald or Gerald Nobles after he beats the best that could be presented to you.
"You can't have a bum of the month club when you have no credentials and you haven't really earned the right to be called champion."
GL: The fact that they were looking for Maskaev was a disgrace in of itself. Forget the fact that HBO turned it down, Maskaev was their preference, and that in my opinion is truly a disgrace. Boxingtalk has been saying it about Klitschko for a while now and it seems the rest of the press is finally smelling the coffee to where the word cowardice is now being used repeatedly by various writers all over the country.
Don King: "And that's a word that he can't afford to live with so I'm hopeful that Klitschko changes his position and looks to do the right thing. I'm telling you, at the end of the day, that cowardice will be there forever. Here's what they're trying to do. Klitschko is coming off an illness, and if there truly was an illness coming back against the most formidable opponent out there shows the desire and the will of a champion. He can't come back and fight easy fights and then go for his mandatory because these two guys, Monte Barrett and Rahman are putting their lives on the line and taking a big risk to fight this man. One of them will lose on August 13 and when he loses, he should not have lost in vain.
"And whoever wins on August 13 must not win in vain. There has to be a public outcry that if Klitschko fights anyone but the winner of that fight he should be stripped of his title and held in disgrace because he will have illustrated that he is what I don't believe him to be, a coward. But his actions and my beliefs are two different things. On the course he's taking now, he will define the word cowardice and I hope he doesn't allow this guy who says he brings them back alive to bring them back dead.
"I think is something that they're trying to do like you said, get around me. But I'm not the problem here and I'm so thankful for a free press because all these writers are putting the truth out there now. You can fool some people some of the time, but you can't fool everyone all of the time. The moment of truth is at hand and I think that Klitschko and the WBC don't have choice and I want to stand in the corner of the WBC to praise them for all of the good things they've done with boxing. I believe in my heart and soul that they will uphold their rules and their rules clearly state that they must fight Klitschko and Klitschko must make a mandatory.
"Klitschko fought for the vacant title 15 months ago, he had two mandatories getting merged into one because Rahman and Barrett encourage challenges. They have the confidence in themselves that they will be the winner that they're putting their mandatory positions on the line. Say what you will or may about the WBC, but they're one of the greatest organizations in the world today and I say this today not knowing what they're going to do, and I will say that tomorrow if they change that. Like them or dislike them, they do what they feel is best for the sport of boxing and thus far, I've seen them do this and I'm going to have confidence that they will continue to do this. But the bottom line is, this isn't about the WBC, this isn't about HBO, this is about Vitali Klitschko. How can he allow himself to be put in this kind of shady light looking like he's running like a coward in the night. It looks like he's avoiding fighting the winner of a fight that he mandated by not being physically fit to Rahman on three seperate dates.
"Now it's out in the open and this cancer is going to have to be cured and you can't say one thing and do another, and in that sense I'm very disappointed in HBO because they continue to support these matches of lesser importance after they were the ones declaring that they want the champions to fight the champions. To say that and then accept much less than the best, it seems like there's a conspiracy of the sport because you can't say we need champions fighting champions and then subsidize a guy to fighting the bum of the month.
"They categorically told me they didn't want to lose no money. After they convinced me to change the date they told me they would give me 100,000 buys for August 13. They say they don't want to lose money so then they say they'll give a 75,000 buy committment and then it went to a 50,000 committment. I said just give me the committment and they withdrew the 50,000 buy committment to offer a straight distribution deal, which goes against the ethics and intent they said they had when they took me off my date with my two fighters risking everything and they reneged on me and do exactly what they said they wouldn't do for Vitali Klitschko. It's a total hypocrisy and that's outright betrayal."
GL: If Rahman and Barrett would have fought on July 23, they'd probably be ready in time to fight on September 24. Everyone knows Klitschko is HBO's darling, so perhaps HBO dangled the carrot in front of you to get off your date, string you along until it will be too late for one of your guys to fight Klitschko in September. Perhaps at the same time they strung you along, off your date ust to accomodate Klitschko with the type of opponent they swore they wouldn't.
Don King: "That right there is why you get me talking like this becaus for a young man, you have an ingenius ability to read between the lines and break things down. At one point, I would have categorically told you that was untrue, but now I think you might be 100% right."
Stay tuned for Part II where King speaks on Wladimir Klitschko's ongoing litagation with the IBF, Chris Byrd, James Toney, DaVarryl Williamson and Cory Spinks signing with newcomer Bobby Bostick.
CLICK HERE FOR THE FULL MUST READ INTERVIEW
Send questions and comments to: gleon@boxingtalk.net