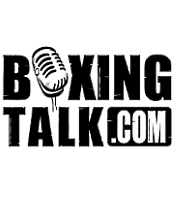 Promoter Urges Support for Polish and Australian Heavyweight Contenders
Press release:
Promoter Don King has implored Polish President Aleksander Kwasniewski and The Honorable John Howard, Prime Minister of Australia, to show their support for their countrymen by attending his heavyweight Rendezvous with Destiny: Battle for Supremacy boxing event at Madison Square Garden on Saturday night.  Polish-born world-heavyweight-title contender Andrew "Powerful Pole" Golota, now living in Chicago and New Zealand-born top heavyweight contender Kali "Checkmate" Meehan, now living in Australia, will both be on the card.
"These two great leaders are true patriots," King said of Howard and Kwasniewski.  "They have both shown their support of freedom by being loyal allies to America.  Now we need them to get behind their countrymen who will be fighting at Madison Square Garden on Saturday."
King added: "Kwasniewski served as Minister of Youth and Sports from 1985 to 1989 and before that he was a sports activist in the Student Sports Union and the Polish Olympic Committee as well as being a personal friend of Andrew Golota, so I know he's behind Golota and we need him at the fight."
"Likewise, Kali Meehan will be representing everyone Down Under, and I know The Honorable John Howard is an enthusiastic sports fan who plays tennis and golf and likes to attend cricket and rugby matches, so Kali needs his prime minister in his corner."
"I also commend The Honorable John Howard, who supported President George Walker Bush and the American people in their fight for Iraqi Freedom.  Bush's election emulated John Howard's re-election because all of his critics said Howard couldn't win because he supported George Walker Bush and the quest for Iraqi Freedom.  Both of them proved their critics wrong because at the end of the day, freedom rules."
Two world heavyweight titles and two former world heavyweight champions will be featured in four heavyweight bouts at the Garden on Saturday. 
Golota figures to give reigning World Boxing Association heavyweight champion John "The Quietman" Ruiz one of his toughest challenges ever and Meehan will have it no easier when he takes on former World Boxing Council and International Boxing Federation heavyweight champion Hasim "The Rock" Rahman.
In the other matches on the card, Chris Byrd will risk his IBF heavyweight title opposing mandatory challenger Jameel "Big Time" McCline, and the first and only four-time world heavyweight champion Evander "The Real Deal" Holyfield faces former North American Boxing Organization and World Boxing Council Americas heavyweight champion Larry "The Legend" Donald.
Tickets priced at $800, $500, $300, $150 and $75, are on sale now at the Garden box office and all TicketMaster locations or by calling TicketMaster at 212-307-7171, 201-507-8900, 631-888-9000, or 914-454-3388. TicketMaster purchases are subject to convenience charges.
Rendezvous with Destiny: Battle for Supremacy is being presented by Don King Productions in association with Fight Night and Madison Square Garden and will be produced and distributed domestically by HBO Pay-Per-View, available to over 50 million pay-per-view homes, beginning at 9 p.m. ET/6 p.m. PT on Saturday, Nov. 13 with a suggested retail price of $44.95 and broadcast internationally and on closed circuit by KingVision.