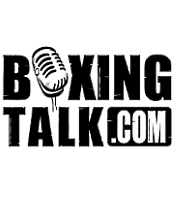 Strong words from ex-domestic champ
Tony Dodson has offered British and Commonwealth super-middleweight champion Carl Froch a winner-takes-all fight in 2006. In a statement issued earlier this week, Dodson called out the Nottingham stylist for a showdown before the summer. 25-year-old Dodson knows that Froch is due to defend his belts against Belfast's Brian Magee in March, but says he's willing to travel after that and put everything on the line against the hard hitting 'Cobra'.
Here are Dodson's strong words: "Carl Froch is a cheeky prick and I can't wait for the day I get to stand over him, knocked out cold on the canvas," said Dodson about Boxingtalk's #12 super middleweight. "I'll put my side of the purse up against his to make this fight happen. I just want to get him in the ring. He's a coward. All show and no balls. I don't think of him as a real man. A real man respects his peers. A real man conducts himself in the proper manner and doesn't go shouting his mouth off when his opponents are down."
Dodson, who is 18-3-1 and hasn't had a major fight since 2003, explained : "I've been to hell and back over the past two years, what with the car accident and other personal problems, and to make it worse, I've had to put up with that arsehole giving me stick constantly on TV, in magazines and on-line. I've spent almost two years biting my tongue because I'm a man and I
don't go shooting my mouth off without being able to back it up."
"As long as I can walk down the street with my head held high then I'm happy, but thanks to him all I get is people asking me, 'when are you going to shut up Carl Froch?'. So let's get it on. Winner takes all. All I'll do is pay my manager and trainers, then the rest I'll put on the line to get him in the opposite corner ? because I know I'd knock him clean out."
Dodson captured the Lonsdale Belt when halting then unbeaten Allan Foster in Belfast in November 2003, but a subsequent car accident left the 'Warrior' bedridden with a fractured back. It's been a long road back to the top for the gritty super-middle, but he finally returned to the ring at the end of 2005, registering a whitewash victory over old foe Varuzhan Davtyan in September before halting Hungarian Szabolcs Rimovszky in two rounds at the Liverpool Olympia in November.
Dodson added: "I worked hard to win that Lonsdale Belt. I had to beat a string of unbeaten fighters and learnt this game the hard way after turning pro too young after just a junior amateur career.
"I've never run away from a fight in my life. I was brought up the right way, have respect for opponents and would never abuse a man when he is down. That's what cowards do.
"As for Carl Froch he's shown himself to be exactly what he is. A Cobra? Don't make me laugh, he's nothing but a snake ? with no respect for himself or others.
"You're the thorn in my side Froch, but I know I'm the thorn in yours too that's why you always talk about me. You never beat the champion for the Lonsdale Belt. You won the title by default.
"I had my mouth closed when I was out injured but now am back and I'm
going to say it how it is.
"If, and I mean if, you're man enough to face Brian Magee, and if, and this is an even bigger if, you manage to beat Brian Magee I'll be waiting. In fact even if Magee beats you up I'll still be waiting because after the way you've been disrespecting me you don't deserve to be able to slide out of the back door.
"You're a punk, a pretender to the British title and you'll get carried out of the ring if you're man enough to step in it."