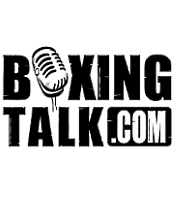 The "Best Damn Sports Show Period" just got even better when Goossen Tutor Promotions announced today that boxing fans will be treated to an exciting, competitive undercard featuring some of the sports rising stars on the Thursday, May 25 "Best Damn Sports Show Period" at the beautiful Pechanga Resort & Casino in Temecula, CA.  The high-stakes heavyweight main event featuring world contenders Javier "Monster" Mora (20-2-1, 18 KOs) versus Fres "The Big O" Oquendo (25-3, 16 KOs) in a scheduled 10-round battle will also have the WBO Latino Heavyweight Title at risk.
In the two televised featured undercard bouts, the undefeated Dirrell brothers – Andre (6-0, 4 KOs) and Anthony (7-0, 7 KOs)  – from Flint, MI will display their talents in separate scheduled 6-round super middleweight contests against tough challengers.  Andre, who captured the Bronze medal at the 2004 Olympics in Athens, Greece will take on the more experienced Alfonso Rocha (8-3, 5 KOs) of Guadalajara, Mexico, while Anthony, who has knocked out all seven of his opponents as a pro, will face Juan Carlos Ramos (5-3-1, 3 KOs), of Monterrey, Mexico.
Andre Dirrell, who will be making only his second start this year is excited to see his career moving forward, "Action, action and more action, that's what I want.  It starts Thursday and I want to keep it moving every month.  I'm really looking forward to finally being able to do what I do best for the fans, kick butt."
Younger brother (by two years) Anthony says it best, "All I want is for my team to line 'em' up and I promise I'll knock them down.  This is what the fans come to see and that's what I like to do."
Rocha, with only one loss in his last 6 bouts, believes this is his opportunity to strike gold with the bronze medallist, "I'm always motivated to fight, but this is my biggest fight yet and a victory puts me into a great position," Rocha said through interpreter Gabriel Ruelas.  Ramos, the crafty and experienced Mexican, is coming off a 6-round decision victory and has had six 6-round bouts compared to only one for Anthony Dirrell.  "I've been training very hard and know he's very strong and tough, but I will use a body attack to slow him down," declared Ramos.
One of Goossen Tutor's top young heavyweight prospects will step back into the ring since his last appearance in April.  Undefeated knockout artist Chris Arreola (15-0, 13 KOs), from nearby Riverside, will be making his fourth ring appearance at Pechanga in a scheduled 8-round tilt.  Arreola nicknamed "The Nightmare" for putting his opponents to sleep, is an imposing 6'4" and weighs a bullish 250 pounds, and looks to start making his move up the heavyweight ladder with this bout.  Stated Arreola, "Things are really falling into place in and out of the ring and I'm ready to step it up.  I've got world heavyweight power in both hands and the scary thing (for opponents) is I'm getting stronger."