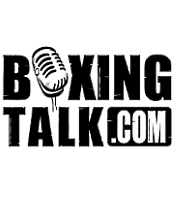 In the arena where Michael Jordan once outclassed the competition, another man followed in MJ's footsteps. Only this time, the hardwood was replaced by a boxing ring, and once again, we cared about the heavyweight division. Lamon Brewster etched his name amongst the heavyweight elite with a fifty-two second knockout of Andrew Golota at the United Center in Chicago. Brewster emerged from his dressing room unassumingly, like a storm waiting to erupt in a flash of fistic brilliance.

But if once were to describe the career of Lamon Brewster, brilliance would not be one of the adjectives used. One mighty say Brewster was nothing more than pedestrian, a fighter with knockout power unwilling to "go for the gusto." Don King, promoter of Brewster and Golota, was counting on the Brewster of yesteryear, the one who dropped decisions to Clifford Etienne and Charles Shufford, to fall prey to a seemingly revitalized Golota.

Golota, who had dropped to razor thin decisions to beltholders John Ruiz and Chris Byrd in his two prior fights, possessed big time name recognition, much of it gained from his two infamous bouts with Riddick Bowe. But in boxing, where the theatre of the macabre elicits more excitement within mainstream circles than pure skill, Golota is the perfect fighter for the masses, a Sportscenter blooper reel waiting to happen. And even for Golota, who had wilted on the big stage numerous times, Brewster was seen as an easy target, capable of making "the foul pole" escape the demons that had haunted his career.

Those demons made their way inside the United Center, where a large Polish contingent showed up to cheer on their anti-hero. And with the weight of nearly twenty thousand partisan fans on his shoulders, Golota once again folded under the bright lights, an all too familiar situation for the talented, enigmatic heavyweight. And as Golota crumpled to the canvas for a third time, Lamon Brewster's boxing Bar-Mitzvah was complete. Once a boy in the heavyweight division, Brewster was now a man, sitting at the big table next to Byrd's, Toney's, Klitschko's, and Rahman's of the world. Whether Brewster remains on this pedestal is an utter mystery, a finely woven film without a conclusion.

As Golota re-enters boxing purgatory, Brewster enters boxing heaven, a serious contender to one of the most cherished prizes in sports. Whether Brewster continues the momentum and seizes the Holy Grail remains to be seen. Can he dent the chin of Vitali Klitschko or outhustle slickster Chris Byrd? Can he prove the Etienne and Shufford fights were flukes, mere roadblocks on the way to stardom? Was the Golota knockout an aberration, a result of a freak punch and his opponent's shattered nerves?

As Larry Merchant pointed out on the HBO telecast, Lamon Brewster has emerged as one of the few heavyweights he must watch. After years of toiling in mediocrity, one dynamic performance was all it took to make Brewster must see TV. It'll only take one sub-par outing to throw Brewster on the back of non-televised undercards.

And even if Brewster falls flat on his face, he provided the heavyweight division with a fleeting sense of excitement, an excitement not felt since the days of Bowe, Holyfield, and Tyson. Brewster emerged from the ever-growing heavyweight scrap heap, if only for a brief moment.