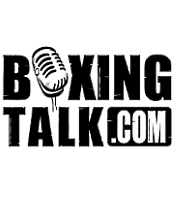 "Boxing has become like a gruesome car wreck. I can keep watching only if I am pulling a victim to safety. I feel I must do everything possible to make this velvet sewer better before I abandon it."

– Jack Newfield, "The Shame of Boxing" (October 25, 2001).
The above statement by legendary boxing scribe, Jack Newfield played over and over in my head when I fixated my eyes upon a story in the latest issue of World of Boxing. What stood out were the words of IBF Vice-President, Ray Wheatley (editor of the publication). He suggested a fight card at the Penrith Panthers Leagues Club on May 28 was filled with "top quality fights."
I find it difficult to conceive how seven bouts, all ending by knockout, and for the most part one-sided, constitute a "quality" night of fighting. Yes, I understand sometimes fights may end early, but on this occasion one could almost fill in the results before the fighters entered the ring.
In the main headline, Jason DeLisle successfully retained the IBF Pan Pacific light- heavyweight strap by obliterating poor Justin Clements in 133 seconds. Almost nine months ago, I recommended that Clements, along with Paul Smallman (whose only victory in 12 fights is over Clements) retire.
Clements has been showing the signs of a shot fighter – diminishing reflexes, constantly decreasing punch resistance – for nearly three years. Yet, bad as it was that he was accepted to challenge for a regional strap of a "world" (I use the term loosely) organization, what really agitated me was that Wheatley wrote that Clements had "solid credentials" going into the bout.
While Clements has always been a warrior, he was NEVER a world-class fighter. In fact, if you check his record, you would realize in 38 contests, he has only defeated one fighter with a winning record (Nick Lantouris, September 2000). He had also been disposed of three times in the opening stanza prior to the this? bout, and dropped three decisions to fighters with losing records (including 16-61-9, Paul Murray). How is that "solid credentials"?
The rest of the card was hardly better, with the exception of Paul Miller and Joel Burke, which at this stage of the former Olympian Miller's career was quite a reasonable test.
Lawrence Tauasa dropped New Zealander Seiaute Mailata in three rounds. Mailata can fight, but as a light heavyweight – not the 208lbs he insanely weighed on the night. Super-middleweight Nader Hamdan's third-round victory over Steve Wood may be excusable, because the bout was at light heavyweight, but Brett Smith's first-round demolition of the "fall guy," Timo Masua is not. Masua showed a significant lack of heart when counted out in three against Paul Murdoch last November, and was subsequently dropped again in one under hazy circumstances by Peter Kariuki Ngateri in New Zealand, yet was allowed to step into an Australian ring again.
Garry Comer also posted a ninth-round TKO over Thai, Chaovalith Jockygym, of whom I have been unable to find any existing records prior to this fight card.
But the biggest farce of the night was an encounter between legitimate world middleweight contender, Sam Soliman and Thai, Sakda Sorpakdi. The light-punching Soliman stopped his foe in three.
I am a big advocate of Soliman, always have been, always will be. The man has the heart of a lion, willing to tackle anyone on the planet. But as matchmaking it was abysmal. Sorpakdi once was a quality fighter – at featherweight! The man debuted as a bantamweight, and was stopped at lightweight by Dindo Canoy, who lost to a 41-year-old Jeff Malcolm. Authorities in Australia would never pass Malcolm to fight Soliman. I think this Sorpakdi bout is the most questionable of the lot, and thus it convinced me to conduct a little quantitative research.
'Aussie fair go'? - not for foreigners
The quality of international fighters on our shores in recent years, I am often told (and think), has been pitiful. In some cases the beatings dished out to international opponents are depressing, and moreover dangerous. Many a boxing enthusiast has attached a stigma to imports from Fiji, Thailand, Indonesia, and most recently Argentina.
While some fighters have come to Australia from these lands, and won the adulation of the people (some examples are Untung Ortega, Diego Alzugaray, and Harmen Ajadato), many have left the country with the tag of "taxi driver", "bum", "cream puff", "stiff" and every other term that can be used to describe an inept opponent.
I have studied all results in Australia between a two-year period (July 1, 2002 – June 30, 2004) involving fighters from the aforementioned countries, to see if my and many others' inklings were correct, or just misguided.
I was totally blown away by the findings, almost into a melancholic state. During the specified period, Fijians went 0-32 (29 losses by KO), with their popularity reaching a high in 2003, which encompassed 23 of those losses.
Notables among the Fiji folders here are hapless super middleweight, Iobe Ledua, sent home packing early four times, twice in the opening stanza; and Mohammed Jamal Khan, who remarkably has lost on six occasions (four by KO).
At 0-18 (16 KO losses), the reputation of fighters from Thailand as warriors has taken a shellacking. That said, one must understand that outside of a couple encounters, the Thais brought in to battle top-ranked Australians, were usually not even rated top five in their own nation.
Indonesia accounts for the most losses, at 3-36 (23 losses by KO). Eighteen of those defeats (15 by KO) came this year. The three victories were all recorded by Daudy Bahari, a promising light-welterweight who was actually working out with WA trainer, Craig Christian for a while – not your typical import, brought in to serve as a record-padder.
There has been growing speculation that more and more Argentinos are making their way to Australia, supposedly because they are relatively cheap (around $5,000) to import compared to other non-Australasian countries. While the purse level remains in question, the cheap fighting level speaks for itself.
In two years, Argentinean fighters are 0-25 (14 losses by KO), with 11 of those defeats coming this year.
In total, that leaves imports from these four countries with a shocking record of three wins to one hundred and eleven losses (82 losses by KO).
Startling, isn't it?
"Fifty:fifty" measures "fair go, Mate." The dinkum Australian fair go, right? But no fair go in the fight game for foreigners?
Say 60 losses to 54 wins, 70 losses to 44, even 80 to 34 --one would agree it's not really a problem.
But 111 to 3?
Inexcusable!
And it is demonstrative of something I have long contended, that we live in a country where the pugilistic art is inadequately regulated by the respective fight commissions in each state.
I call on every one around boxing. If you believe in the betterment of our troubled sport, stand up to these commissions, tell them you won't be a passive observer when an import (or local boy for that matter) is mismatched.
Tell the pay TV providers you will tune out unless local fight cards are more competitive. Hold promoters, matchmakers, and managers accountable – don't allow them to insult your intelligence - and worse, to endanger the life of an over-matched fighter.
There will inevitably be more gruesome car wrecks: it's our duty to prevent the ones we can.
Send questions and comments to: icemanalt@aol.com