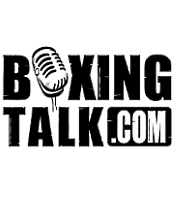 PRESS RELEASE:
Junior welterweight prospect Oscar 'El Torito' Diaz, promoter Dino Duva and legendary manager/trainer Lou Duva are now available for interviews regarding Diaz' upcoming battle with rugged Jessie Feliciano on April 29 at the Plaza Casino in Las Vegas and televised live on ESPN2's Friday Night Fights.
Diaz's battle with the blood-and-guts Feliciano is shaping up to be an unforgettable struggle. "You're going to get your money's worth watching this fight," says Diaz. His manager Lou Duva agrees, "This will be war between these guys. Rather than get him somebody mediocre to fight, we got him Jessie Feliciano a good, tough guy from Vegas. Feliciano throws punches all over the place and so will Oscar. The fans in are in for a great fight."
According to Duva, Diaz, with a record of 19-1 (11), will be fighting for more than another sensational win on national television. He'll be fighting for his future in boxing. "It's a crossroads fight for Oscar. He's got twenty fights under his belt now. With that many fights, either you have it or you don't have it. This fight will show me if he has it. And if he's got it, I wont be afraid to put him in with guys like (Francisco) Bojado, or (Miguel) Cotto. His strength matches up with all of them."
Diaz credits his March 2004 decision loss to fellow contender Ebo Elder with having changed his approach to boxing. "A loss can be better than a win because it can show you what you need to learn to get better. Losing to Ebo woke me up again. I had lost that hunger and I was doing everything wrong. I was training, but everything I was doing was half-assed. I was making weight wrong and doing things wrong and now I've learned how to eat right and how to come down to weight, but keep my strength. That?s what I did wrong with Ebo. I'm a pretty big junior welter; I don't walk around in the 140s, so I had to learn to diet a little better and make it so I don?t have to drop so much the last week of the fight. I'm keeping my strength now and I'm not all drained out."
22-year-old Diaz joins Kendall Holt and Damian Fuller as one of three world-rated junior welterweights in the blossoming Duva Boxing stable of fighters, which also includes April 29 main event attraction and "heavyweight on everyone's mind" Samuel 'The Nigerian Nightmare' Peter, who will take on veteran Gilbert Martinez in a "don't blink" 10-rounder.
"We're very excited to be promoting this fabulous night of boxing at the Plaza Casino," said Duva Boxing President Dino Duva. "We've got a make-or-break fight for Oscar against another very game slugger and in the main event; we have the saviour of the heavyweight division, Sam Peter. It's going to be a thrilling night for everyone."