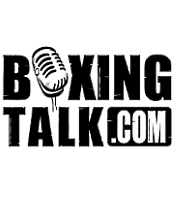 PRESS REELASE:
Catacombs fighter Russell Stoner Jones (19-10) will travel to Camp Pendleton Marine Corps Base to take on world contender Julio "The Kid" Diaz (31-3) on ESPN2 Tuesday night fights August 8. Jones from Ghana, Africa has completely turned his boxing career around and has resurrected his boxing career ever since he hooked up with trainer Aurelio Martinez.
Jones gave up on the sport after he lost to Phillip N'dou on September 1, 2000. Soon thereafter, Jones moved to Denver, Colorado found employment and provided for his family. Close to four years had gone by when he felt the need to stay in shape and explored the surrounding gyms in the greater Denver area. This is when he and trainer Aurelio Martinez met.
Lee Jordan who co-manages Jones along with Martinez took Jones from gym to gym. And it was not long before they walked into the Catacombs Boxing and Fitness gym, the rest is history.
Jones' last three fights have all been upsets, starting with amateur sensation and up-and-coming Hector Saez who Jones defeated by decision. Then Jones hit the road to fight rising star Arturo Quintero. It took Jones 7 rounds to dim the light for Quintero, Jones by KO. In Jones' last fight he was matched up with undefeated Larry Gonzales. Gonzales was on a roll previously beating undefeated fighters Curtis Meeks and Mexican sensation Julio Garcia. Then he stepped into the ring with Jones… Gonzales was knocked out in 2.
Diaz, a former IBF world Champion is on a roll himself and looking to regain his status as a world champion. Diaz' only losses come at the hands of Angel Manfredy, Juan Valenzuela and Jose Luis Castillo.
You'll want to tune in and see if Diaz continues on the road to championship or will Jones take his place in the limelight?