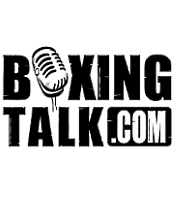 PRESS RELEASE
: Add big-hearted Lou DiBella and his promotional company DiBella Entertainment, who will  join CompuBox president Bob Canobbio in the effort to assist the victims of Hurricane Katrina through the sport of boxing. DiBella will make a $1 donation to the American Red Cross for every punch thrown in the IBF Lightweight Championship bout this Saturday night at the MGM Grand in Las Vegas when DBE's Leavander Johnson defends his title against Jesus Chavez in a bout to be televised by HBO Pay Per View. 
Canobbio, utilizing his unique "Punch Stats" system, made his pledge earlier in the week to use his boxing statistical program to make a $1 donation for every punch landed in five fights on the September 17 and September 24 cards: Barrera vs. Peden; Johnson vs. Chavez; and Mosley vs. Cruz September 17 (HBO PPV) in Las Vegas; and W. Klitschko vs. Peter; and Cotto vs. Torres on September 24 at Boardwalk Hall in Atlantic City (HBO Boxing After Dark).
"I hope it's a great fight with a record number of  punches thrown," said DiBella. "Bob Canobbio had a great idea on how to make a significant donation to assist the victims of Hurricane Katrina and we are more than happy to participate."
Fight fans, promoters, trainers and managers wanting to participate can send their contributions -- checks made out to American Red Cross/Hurricane Katrina -- to CompuBox, Inc. P.O. Box 175, Manorville, NY 11949.
Eariler today, Dino Duva of Duva Boxing also joined the relief effort in pledging a $1 donation for every punch landed on his Boardwalk Brawls promotion on September 24 at Atlantic City's Boardwalk Hall headlined by Wladimir Klitschko vs. Samuel Peter and Miguel Cotto vs. Ricardo Torres.