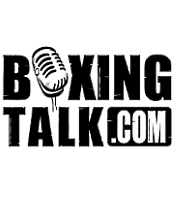 Wright to face Pavlik instead of Quartey for vacant title?
Dear President Sulaiman:
I am writing this letter on behalf of DiBella Entertainment, Inc. and Ike Quartey as a formal appeal of the current WBC ratings.  According to the ratings issued today, Quartey is the #5 rated middleweight. The subject of this appeal is the ratings movement of Kelly Pavlik to the #3 position at the expense of Quartey. This movement is not only indefensible on its merits, but more importantly, there are facts that the WBC may not be aware of which disqualify Pavlik from holding any position at all in the WBC ratings.
I. Pavlik Is Disqualified From The Ratings By WBC Rules
 The WBC may not be aware of certain information that disqualifies Pavlik from the WBC ratings.  Approximately three weeks ago, Pavlik pleaded no contest to a assaulting an Ohio law enforcement official. A no contest plea carries the same consequences as a guilty plea. As a result of this crime, Pavlik faces up to six months in prison when he is sentenced next month. A copy of an article appearing in the December 21, 2005 addition of the Youngstown Vindicator is attached to this letter as Exhibit A.
This information disqualifies Pavlik from the ratings under WBC rule 1.25(b), which provides: "In the event that any boxer rated for any WBC title has been convicted and imprisoned for a
NJ Office: 158 Windham Road, Hillsdale, NJ 07642  •  (201) 358-0948
President Jose Sulaiman
January 11, 2006
Page 2 of 3
crime involving moral turpitude, such boxer will be dropped from the ratings." Additionally, WBC rule 6.1(6) provides: "No boxer
imprisoned as a result of a conviction for a crime, shall be rated until he is released." 
Even if the rating of Pavlik were allowed on the technicality that he is not to be sentenced until next month, such a rating would be unseemly to the WBC's ethical standards, which is a source of pride to the organization. With Pavlik rated #3, there is a very real danger that this criminal will compete for and win the right to represent the WBC as its world champion. In short, allowing Pavlik the prestigious opportunity to fight for the WBC championship mere months after he plead no contest to assaulting a police officer would be detrimental to the integrity and image that the WBC has strived to put forth to the boxing world.
II. Quartey's December Victory Merits A Rise In The Ratings
As between Quartey and Pavlik, Quartey is clearly the boxer who deserved to rise in the rankings. On December 2, 2005, the WBC issued its October-November ratings wherein Pavlik was rated #5 and Quartey #6. Since that time, Pavlik has not fought in any sanctioned bout (although he did punch out a law enforcement official in that time) and therefore has done nothing that could recommend him to rise two spots in the ratings. Quartey, on the other hand, has earned the right to be promoted in the WBC ratings. He fought in Las Vegas on December 3rd and impressively defeated Carlos Bojorquez.  Bojorquez is a former WBC Fecarbox champion who entered the bout with a record of 25-7, and had defeated a boxer with a 19-2 record (Ryan Davis) in his previous bout. Quartey won nearly every round, if not every round against Bojorquez, and repeatedly landed heavy punches until the referee mercifully stopped the contest in the tenth round. The technical knockout victory raised Quartey's career record to 37-2-1 and was his third win of 2005, including a victory over former world champion Verno Phillips. In a 17-year professional career, Quartey has only lost twice, once to former world champion Fernando Vargas, and once by split decision to multi-division former world champion Oscar De La Hoya. He is also a former WBC International Champion.
 With respect to recent activity, Quartey's three victories in 2005 came against opponents with a combined record of 78-23-7, compared to just 50-28-6 for Pavlik. Although Pavlik fought
President Jose Sulaiman
January 11, 2006
Page 3 of 3
one more bout than Quartey did in 2004, one of his bouts came against Vincent Harris, an opponent with a losing record of 12-
17-2, and a second, Daniel Neal was only 9-8-1. He should not receive any credit for fighting these no-hopers.
 I understand that Mr. Pavlik will likely wish to respond to this letter, assuming his preparations for his sentencing hearing do not interfere with his ability to do so. However, I respectfully consider that the WBC ratings committee carefully consider all of the information contained in this letter and that pursuant to WBC Rule 6,a committee of three members of the Board of Governors be appointed to consider this complaint. Alternatively, I would have no objection in proceeding directly to proceeding directly to an appeal before the WBC Legal Committee. Please advise me of how the WBC intends to proceed. Thank you.